December is off to a busy start, like I thought it would be. And, it's of my own doing, like I thought it would be!
On Saturday I ran, then immediately went to teach fitness boxing. I did NOT go to the Bath & Body Works annual candle sale like last year. I remembered how stressful it was, so I decided to order online instead. But you can't stack coupons online, and you had to use a code to lower the candle price, which meant I couldn't use my 20% off as well. I took that as a sign that I did NOT need to stock up on candles. Ha ha. My snis did pick me up one candle when she went. Can't wait to see what scent she got me! Thanks, snis!
After fitness boxing, Steven and I got to work on the yard. We've had very few non-rainy weekends in November, so we hadn't taken care of the leaf situation. And it was quite the situation.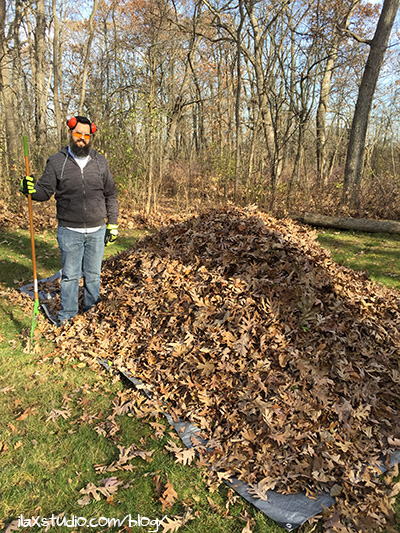 Leaves from a small area of the yard
Three hours later, after using the leaf blower, mower, and rakes and tarps to move the leaves, our pile was done.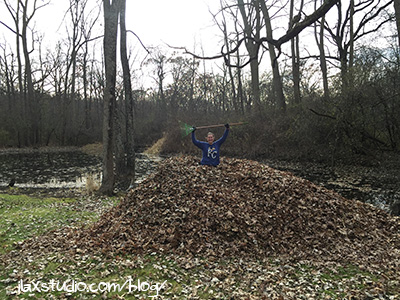 We won't do a pile that big again. It's too much to burn at once.
I took a one hour nap (!!!) after raking, then we were off to the holiday party at the studio where I teach. I wore the new festive sweater I got for the year (and plan on wearing to every holiday themed get together, ha).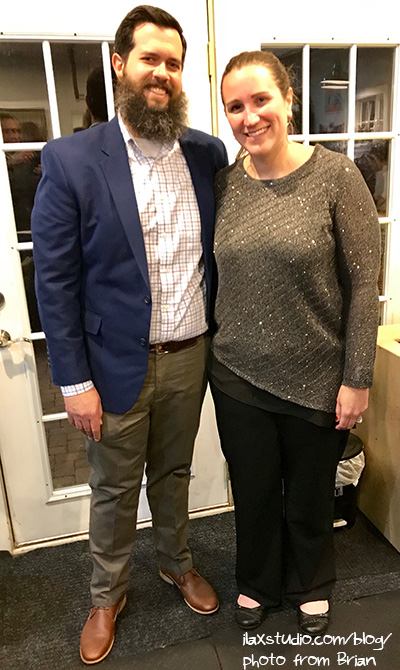 Those are NOT the pants I planned on wearing with that sweater. I had on a different pair I could wear boots with, but the thigh rub area split when I was bending over before leaving the house. That made me feel great!!! Not. (I've had them a few years and they were worn out, but it was discouraging, ha ha.)
After the party we went out with Jen, Troy, and Declan for a bit!
On Sunday, Steven left early to help a friend, and I went on a run, then did errands (six stores, eek!).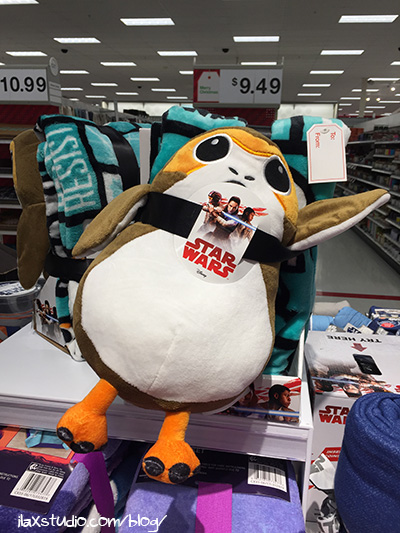 My brother-in-law and I have an ongoing joke that we are buying each other all Porg-related things for Christmas. But is it a joke…?!?!
Steven and I got home around the same time, ate a quick lunch then started to burn the leaf pile.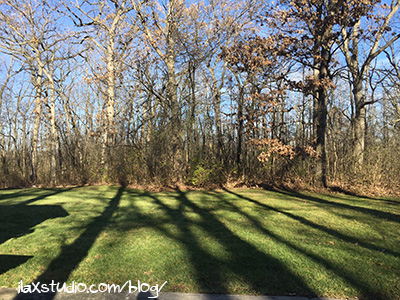 Pretty (mostly) leaf-free yard!
We spent three hours burning the pile before we started spraying it down. Most of the first half of that time was burn control, but once the pile was about two-thirds its original size, we pulled up some chairs and chilled a bit.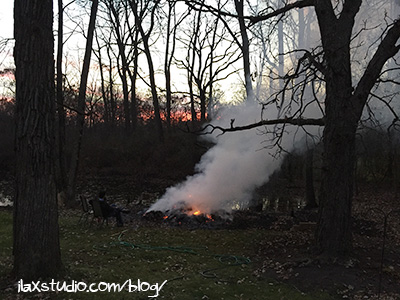 I really wanted to be lazy the rest of the night, but I had it in my head that WE HAD to take a holiday photo this weekend. It was stressing me a bit. Last year was the first year we did one (this photo, also taken this weekend), so I guess I thought people would be expecting one again? Logic tells me that no one would be upset if they did not get a holiday card from me, but year after year, I have an acquaintance from college ask me WHY they do not get my holiday card (year after year, it was "we don't send one," until we did one, and I wasn't going to send one after all that weirdness, ha).
Anyway, I like taking the card and sending it! We just didn't make it a priority, so I put the stress on myself.
So after burning the pile, we (kind of) finished decorating the tree. We put the skirt out (fingers crossed Data doesn't ruin it) and put the balls on – the tree still doesn't have other ornaments on it. Then we tried to cat wrangle.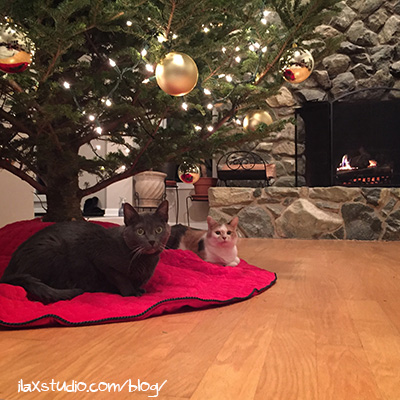 Fun times.
After the photo sesh, Data and Khali couldn't get enough of being under the tree. Typical.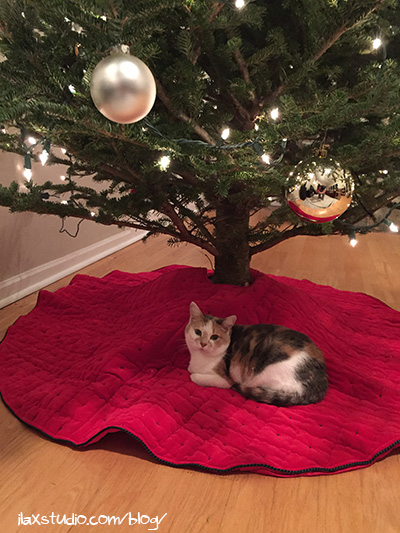 Khali actually slept there for a few hours last night!
Then dinner, more chores (and work for Steven – he had to work a bit this weekend), finishing my training post, and bed! And I still need to select a design and order the holiday cards!
I could easily cut out the exercise to gain back more time in my weekends, but it keeps me saner through the rest of the day. I bet my workouts will get shorter and shorter as the month goes on though!
By
14 Responses to "December, here we go!"