I'd been looking forward to this weekend for a long time – I had no social plans and wasn't teaching! Laziness, here I come!!!
Okay, that's sort of a lie. I had ONE plan, to get my nails done with my friend Kim Friday night. It was time to get the gel nails removed that I had put on in KC, and I decided to get new ones put on. They're doing a good job protecting my nails, and it's nice not to have them chip (too much, anyway… the left hand started to chip 1.5 weeks in). I wonder how long I'll keep this maintenance up! So fance. Much self care. Very pamper.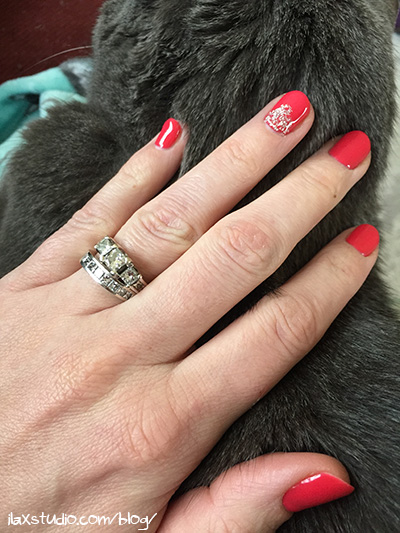 Color is OPI "We Seafood and Eat It." I love OPI! Background is Data. 
On Saturday, I ran, did errands (at an earlier time that I usually do, which was great because there were less people out), then assisted Steven with installing the antenna in the attic (this is the second antenna we've tried, with a stronger signal). My job was very important – I handed Steven tools, and sat on the couch and pressed buttons to see what the signal strength was and let him know, while he messed around with mounting it in the attic.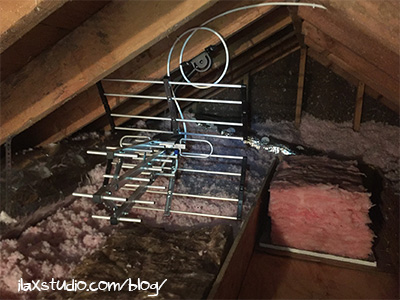 YOU GUYS. I made a major realization this week – now that we have an antenna we can watch things like awards show (the Oscars!), and sports games (the Superbowl), and Saturday Night Live (if I EVER stay up that late). EXCITING!!! We only got an antenna so I could watch the Olympics, so all of that seems like a bonus!
(Note: we can't get cable on our street, and we didn't get an antenna before because it wasn't important and we doubted it would work with being too far from signals in Chicago and Milwaukee. But this super strength antenna seems to be working! Yay!)
On Saturday night, we had a "date night" in Milwaukee, and tried Beerline Cafe, a vegetarian/vegan restaurant. The food was delicious! It's a treat to go to a restaurant where I can order almost anything off the menu!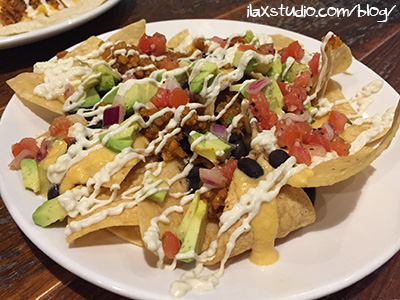 Yay, I satisfied my nachos craving!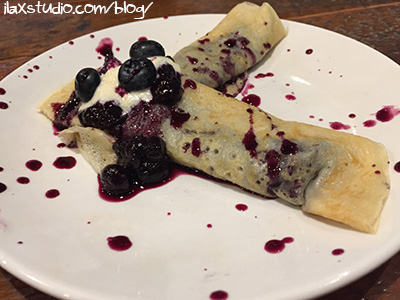 But the restaurant was in a super quiet residential area and I couldn't come up with anything to do after! I suck at finding things to do OTHER than food, in any town. We don't drink much, so going to bars and breweries is often out. I was looking for shows, and movies, etc., but it was too last minute. I need to work on that!
Sunday was another quiet day. More exercising, a few chores, knitting, short napping (Saturday too!), and relaxing. Yay! My next quiet weekend isn't until March (if I get one!) so I am glad I had this one!
By
14 Responses to "Quiet weekend!"