February wore me out, and I took this first weekend of March to recharge. I was at the point where any social invitation got a "no" from me. I couldn't imagine being social one week out, or months in the future. I was too worn out. Present Day Kim says no. Please try again later with Future Kim. Ha.
I did have ONE social obligation this weekend – teaching fitness boxing! But that almost always energizes me. So yay for that!
Otherwise my weekend consisted of lots of alone time working out, a nap, reading (I finished Into the Wild), getting my nails done (in this color!), errands and dinner out with Steven, and hanging with Steven (going on a walk, watching the newer Battlestar Gallactica, the newer Flatliners, and part of The Oscars).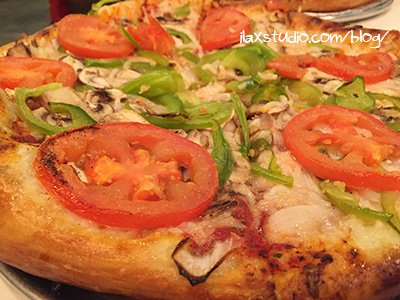 We had pizza out! Totally unplanned, but we could smell the restaurant when we were walking to Target, and when we saw they had vegan cheese, it seemed like a sign to check it out!
Perfection.
And I feel a bit recharged.
But I still feel like saying "no" to most invites. Ha! I need more time!
By
18 Responses to "Future Kim might say yes"