Yet another "times flies" post from me – March 4th marks five years that I've been a personal trainer at Essential Fitness, LLC!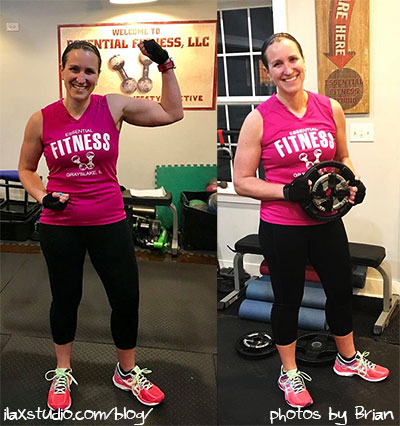 FIVE YEARS!
CRAZINESS!!!
The story of how I became a personal trainer is here. Everything is still true from that post – I LOVE seeing students grow stronger. I love getting paid to workout. I still teach Monday, Friday, and some weekends. And I still don't plan to ever make this my full time job (the amount I teach now is perfect).
What I love about teaching strength classes:
Teaching lets me do something I'm passionate about (which is rarely the case in my day job).
Teaching encourages me to be a lifelong student of exercise.
Teaching lets me be creative in a way I enjoy.
Teaching lets me connect with lots of different, wonderful people (students, coworkers, and boss).
Teaching encourages me to stay healthy (although I've definitely gone up and down in weight over the years).
Teaching gives me an excuse to buy new music on iTunes!
Teaching makes me patient.
Teaching makes me happy!
I'm sure you'll be seeing more "anniversary" posts in the future, and my continuing thoughts on teaching strength training!
By
16 Responses to "Five years a trainer!"