While I was on the phone with my mom last week, I mentioned how Steven and I wanted to stay in a secluded cabin in the woods (not this one) as a vacation to celebrate our five-year anniversary*.  So my mom and I started to look at cabins on our respective computers. We found some beautiful ones in the Great Smoky Mountains in North Carolina. But my mom was a little bit worried about my safety if we stayed there. 
"There are probably bears in those mountains."
"I know you will be hiking. And there are probably bears in those mountains."
"I don't think you should go in to the mountains! It's not safe! THERE ARE PROBABLY BEARS IN THOSE MOUNTAINS!"
Unfortunately. I do not recall verbatim what my mother said. So this could be partially made up in my mind. 
Well, guess we just need to bring Will with us.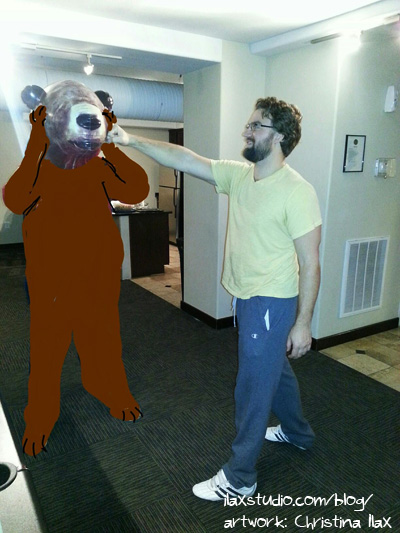 POW! Okay. Enough bear jokes. 
Seriously. My mother's motherly concern cracks me the eff up. We're looking at pictures of a gorgeous cabin**, talking about this great getaway, and she is worried a bear is going to maul me. 
BUT! I would be lying if I said her motherly concern did not make me feel cared for and loved. Because it does. 
When I lived in Rome, I volunteered at a cat shelter every night (<— I really am that cool). Check out what my parents sent me in this awesome care package: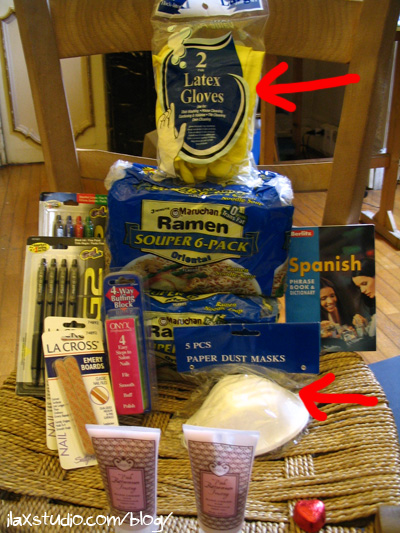 Let's see. Lotion, nail files, my fave (still to this day) pens, Ramen, chocolate, a Spanish phrase book and… dust masks. And latex gloves. Hmm. Was that mom's idea to put them in there?
Yes, indeed. She wanted me to wear the masks and use the gloves when I cleaned out the litter boxes (I maybe cleaned 30+ of them a night) so I didn't breathe in litter and… the stuff cats put in litter. So thoughtful. Such a motherly concern. 
She also got me two schweet tops to wear to protect my clothes. I still have them to this day! In fact, I plan to wear one to a painting event on Thursday night, so I don't ruin my clothes***. Mom, aren't you proud of me for still having these tops?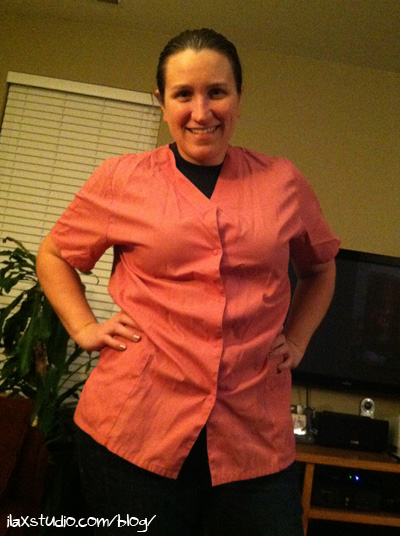 Who shows you motherly concern? How does it make you feel? Or are YOU the giver or motherly concern?!
*which was over four months ago
**Which looks suspiciously photoshopped.  
***That would probably not be a bad thing.  
By
28 Responses to "Motherly concern"