How's your penmanship? Has anyone ever told you that they can't read your handwriting?
Ugh. My penmanship is… no bueno. Since I am taking so many notes to study for the ACE personal trainer exam, it just keeps getting worse and worse.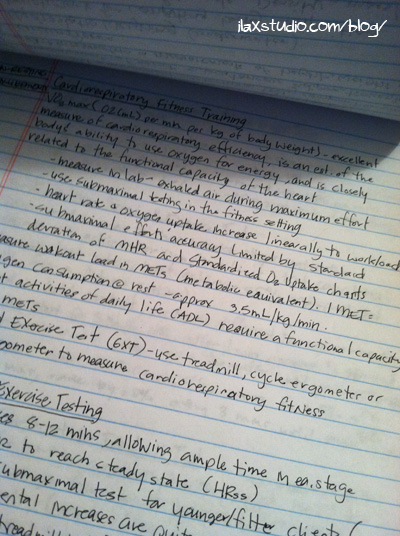 Sometimes, it's so bad, that Steven can't read what I write on the grocery list. I think he's just being stubborn though. Ha!
You know who has awesome penmanship? My snister, Christina. Her normal handwriting looks nice, and she does really cool fancy print on cards and stuff.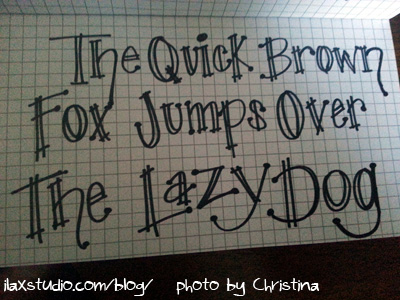 A sample of Christina's work
Even her cat has nice penmanship.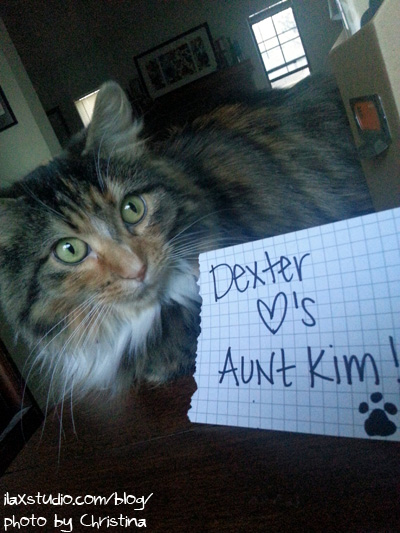 Damn, Data. We need to step up our game!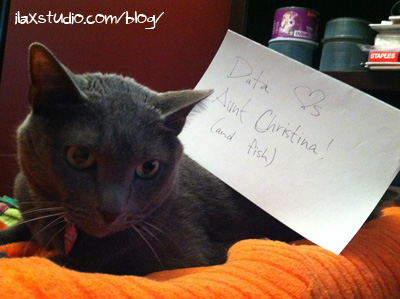 By
23 Responses to "Friday Question #230"