Last night, within moments of each other, the strap broke off of Steven's Garmin, and the lock button on my phone broke. Hmm. I was going to ask you guys for ideas for date night tonight, but we might be going to the Apple Store. !@$%@!!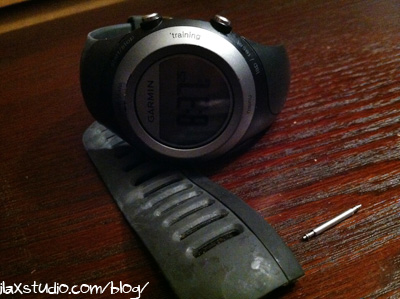 I couldn't help but laugh when I got out of the train station yesterday morning and saw that sample bottles of some new 10-calorie soda were being handed out! I just started reading "Salt Sugar Fat" and the whole first section is on sugar, with a major focus on cereal and soda and how it is marketed. I am just getting in to reading about the soda wars, and I am finding it so interesting  The book is already affecting the way I think about these products!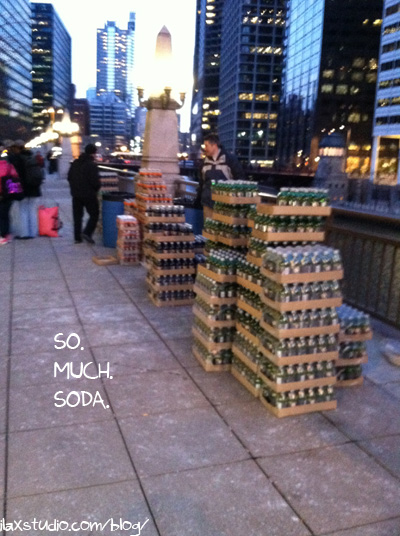 If you have a smartphone, and are obsessed with dates/daydreaming about upcoming events, like me, you might want to download the Countdown+ App. You manually enter events, or link to them from your calendar or Facebook, and get… a countdown! Most of my countdowns right now are for trips and races. And… here is a picture of my phone. Because I can't take screenshots anymore (see bullet #1). Anyway. I think it's fun.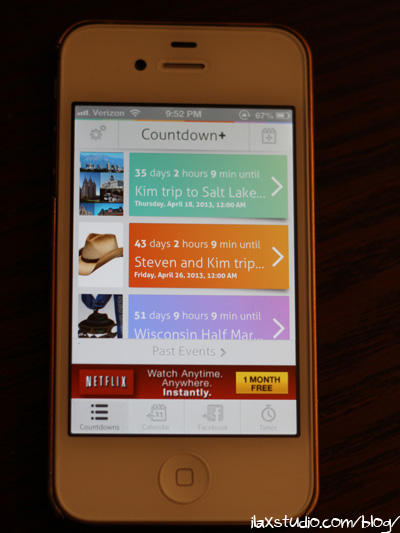 Google. You piss me off. Again. That is all. 
I picked up this fabulous hair care product on Saturday, and I can't believe how much nicer my hair has looked since I started using it. It is… a hairbrush! Yes. I have been using a comb for, oh, five years? No idea why.
Do you ever wish you talked on the phone with your friends more? I mean, the ones you can't see in person. Texting, instant messenger and emails are great… but I like the phone… and Sykpe, too! I doubt that will change, just, uh, talking about it. 
Other Random Thoughts Thursday Posts: XXXV, XXXIV, XXXIII, XXXII, XXXI, XXX, XXIX, XVIII, XXVII, XXVI, XXV, XXIV, XXIII, XXII, XXI, XX, XIX, XVIII, XVII, XVI, XV, XIV, XIII, XII, XI, X, IX, VIII, VII, VI, V, IV, III, II, I.
By
38 Responses to "Random Thoughts Thursday XXXVI"