I was really surprised by the comments on my post "Virtual races – yay or nay?."* There were many varying opinions, but the majority was NAY – people are not digging virtual races. I guess I was so surprised because I kept hearing about people doing them in my running club – I thought maybe some of you would be doing them as well. 
A few people mentioned they only wanted to do a virtual race if the money went for a cause. The ad I was talking about in that post does have a cause associated with it – the ALS Association. 
Now, this isn't the same, because it's about in person races, but I have been thinking about Jan's post "My Latest Rant: What are YOU Running For?" In the post, Jan mentions that she is "really saddened by this sudden surge of for-profit runs." She doesn't call any out, but it made me think of mud races, color races, obstacle races… I think some of those are set up with profit in mind. 
So that got me thinking… how many of the races I've done this year actually have had a charity component to it? Here is the breakdown:
Race & Charity*
*I did very BRIEF research! This was just to get an idea. If you have a correction for me, please let me know.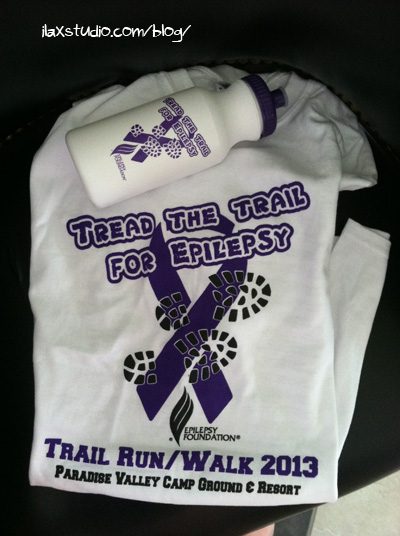 Honestly, I was surprised by how many of these races list a charity component – it's just not something I pay attention to when I sign up for a race. When I am looking at races, things like date, cost, distance, location/scenery, course, type of race, and who is running it will always be first in my mind. I will do a race specifically for a charity it supports (like the Lung Run), but I don't think I am going to be super upset if a race I want to do does NOT have a charity component.  
That sounds kind of awful, like I don't care about charities. I do. I have donated a lot of money to charities this year (well, a lot for me). I just think of races as entertainment for me, like paying to go see a movie, or go out to dinner, or whatever. Yeah, it is great if races do give back to the community/society, but if I really want to do a race and it meets my other deciding factors sans charity component, it's not going to stop me from doing it. I am also not bothered by companies putting on races for profit. If they have the market for it… why not bank on it? Who says they have to give back? Again… it would be nice if they did…
And of course, these websites list charities/causes, but who knows how much of proceeds actually go to it, and how much of the race proceeds (if any) is for profit. It can cost a lot to put on a race. 
Anyway. 
When you are signing up for a race, is the charity component something to which you pay attention?
I think I am going to be surprised by your comments again. I am guessing I have the less common opinion here. Maybe I am just a realist who doesn't expect much from companies? Maybe?
*So much that I am yet to respond to them. Yikes!
By
38 Responses to "Should all races give (something) to charity?"