Ha ha. 
If you were trying to lose weight would you find it helpful if you received (positive) feedback? Or would you want people to keep their comments to themselves?
This is going to sound CRAZY, because, hey, I am a blogger! And isn't blogging all about wanting attention and "me me me, HEY!, look at me, hey!, over here, I am special!!!" posts? (sometimes, anyway?) Ha ha. 
But… I don't really want people to pay attention to me and notice if I am losing or gaining weight. I don't really want… people paying attention to my appearance at all. 
Well, THAT has to change. I am a personal trainer now. Of course people are going to pay attention to what I look like! And I need to look put together, and fit. 
And don't get me wrong. Sincere compliments are always welcome, ha ha. It just weirds me out a bit to think that people pay that much attention to other's appearance, because I kind of… don't. Sure, I would notice if a friend looked upset or sad. Or got a new haircut. Or a tattoo on their face. But gaining or losing a few pounds? Nah. Just not something I notice. And again. Probably should, at least for the people I train.
So, back to my question. In the winter, I lost some weight, and was getting feedback about it. Everyone was really nice, but the fact that they notice makes you wonder what they thought of you before, you know? One person said to me "I didn't even recognize you, you've lost so much weight!" Geesh. Thanks! Ha ha.
So, can you guess my answer to my own question? Outside motivation doesn't really work for me. I don't care what others think about me. And, I actually need to start caring. Well, needed to. Like, back in March. I am still struggling with that. Anyways.
(And the reason I am writing about this now, is that I am getting some feedback, again, and have been thinking about this for a looooong time)
And since I don't like posts without pictures… aww, Datums Potatums!!!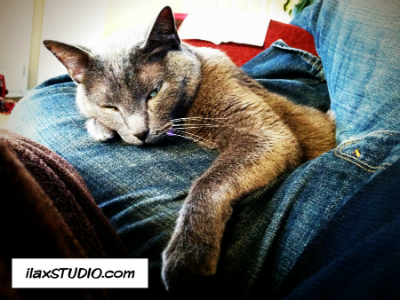 By
29 Responses to "Quit looking at me!"