Hee hee. 
What is your specific skill set at home/work/whatever? 
You know, that thing that not a lot of people around you seem to know how to do, so you are the "go to" person for it?
My specific skill set is putting together awesome running outfits and taking amazing selfies: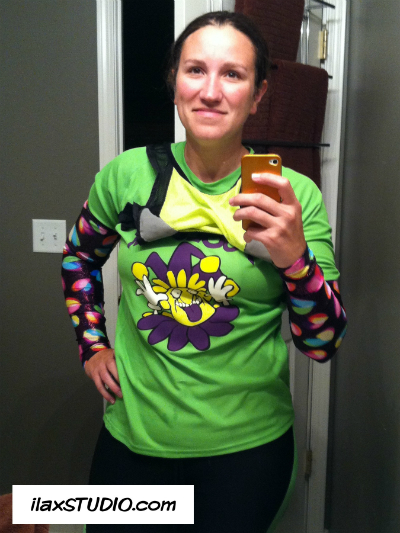 Buah ha ha. I joke. I have actually been thinking lately, how nice it is to run in the dark and not have to worry about wearing something that matches. 
Seriously though, in the architecture/design field, I know a few programs that do sort of set me apart as a "go to" when someone needs help with these things. 
Which is good, right? Having those skills makes you valuable (that is what we are told, anyway)!
But what about when you get a bit overloaded, because you are one of few with those skills? 
Yeah. 
It's good to be busy, that's for sure!
Friends and family have been asking me strength training/exercise related questions, now that I teach/am an ACE certified personal trainer, which I think is really cool. I enjoy sharing what I learned, or doing more research to help them figure something out!
By
10 Responses to "Specific skill set – always a good thing?"