For years I have been sending my paternal grandma inappropriate animal-themed cards. Often it's a dog card with a joke about a "bitch," or maybe a squirrel card with a joke about nuts. She gets a kick out of it, and often takes them to the veterinarian to share with them as well. 
I felt it was a bit risky sending this one… but it had to be done.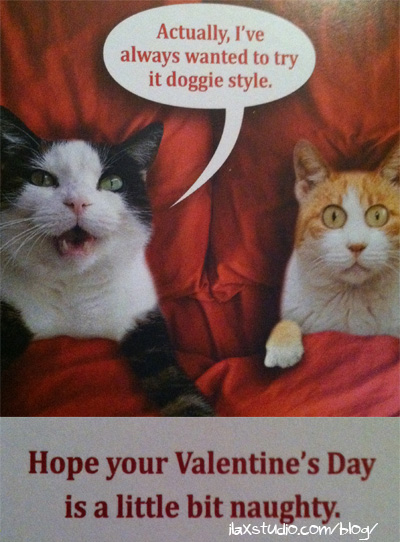 Seriously, something must be wrong with me for sending this card to my grandma, but she said she loved it and it made her laugh. Win! 
I love that both of my grandmas have such great senses of humor. Because I joke and tease about a lot of things. Being able to share that with them makes me feel closer, and more open to talk about everything – even the non-joking stuff. I don't think I would have done well with one of those serious grandmas!
What is/was your relationship with your grandparents like? Would you send this card to a grandparent?
By
20 Responses to "Thinking about Grandma on Valentine's Day"