Look at all of these nice pictures Steven got at the Trek the Trails Half two Saturdays ago!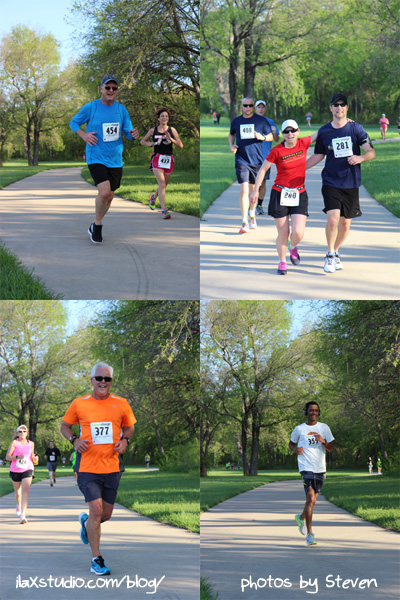 But wait. Why are all these people looking so smiley and happy for Steven? They don't know him. Hmm…
Ha ha. Cause they mistook Steven for a course photographer. He often gets to a site early and does a few practice shots to get the lighting and composition right for when the people he knows go by. People sometimes think he is an official race photographer when he's doing that. 
He said at this race, he took a few photos to get set up, and so many people started coming and hamming it up for him that he just kept taking their photos. Steve (Gina's husband) said one guy looked like he was having a rough race, but that when he saw Steven from far away, he switched his race belt so his bib was in the front and then corrected his form and got all smiley. Poor guy! He might wonder why he never saw this pic!
I feel bad when this happens! I wish there was a way to share all the pics, but this event doesn't have a Facebook page or anything. I suppose I could have emailed them to ask if they wanted the pics? I shared some photos (via Dropbox) I took at a race last year with the official photographer and wondered if they were ever shared with the participants. 
What's funny is that I was thinking about this early last week, then got an email about the duathlon I did and how they were using a shared photo site called Eversnap. The site allows everyone at the event to share the photos they took (via your smart phone or computer). So I actually found some of myself, as well as some that show the course: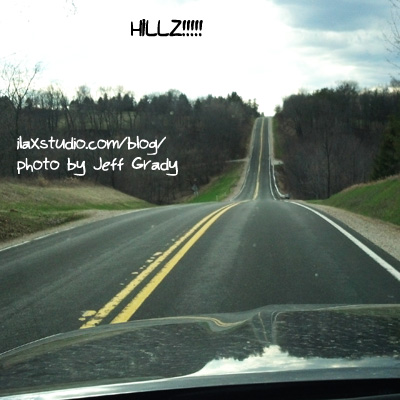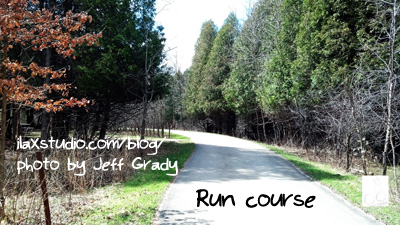 It's set up so that you can "like" photos and leave comments, similar to how you would on Facebook: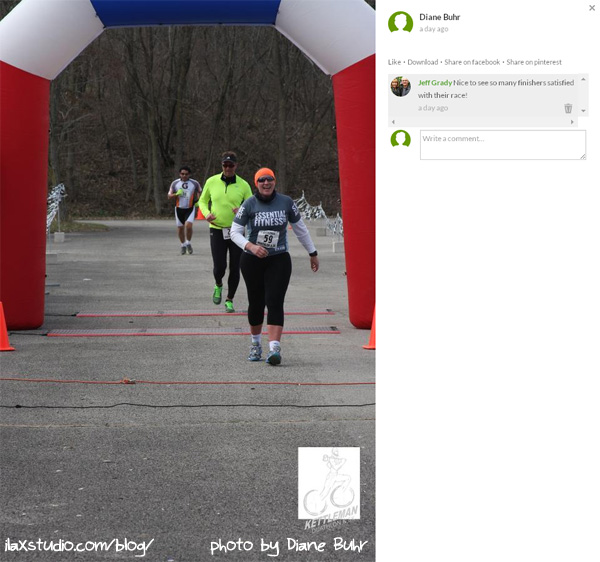 It looks like this site is set up with parties in mind (like a wedding or other big event) but it works great for races, too! I wonder if I'll see more races doing this. I'll pay attention, because it would be a great way to share photos (rather than Facebook or me trying to set up some external site). 
Otherwise, I am just going to keep deleting all the "practice" shots – these high res images take up a lot of space! And take a lot of time to sort through.
I'll be doing that this weekend – sorting through images.  Steven is renting two fancy schmancy lenses to take photos at the Wisconsin Marathon and Half Marathon! I can't wait to see how the pictures turn out. He is really excited to try out the lenses. 
By
23 Responses to "When people think you're the race photographer"