Do you have a lucky number? What is it, and what is the story behind it?
For whatever reason, I have always been drawn to the number 33. Even in high school, I considered it my "lucky" (really, favorite) number. My team did not have enough players to have numbers that high though, so I went with 3: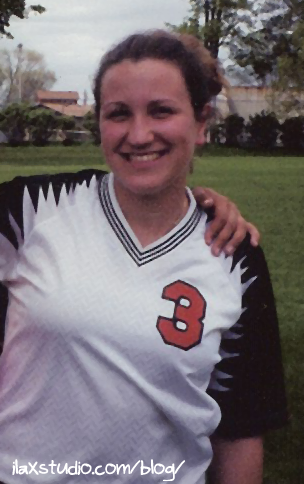 We picked up our Cats with Bats shirts yesterday (I love how they turned out!) and as I was sending the photos of them to people, a few asked, "Why 33?"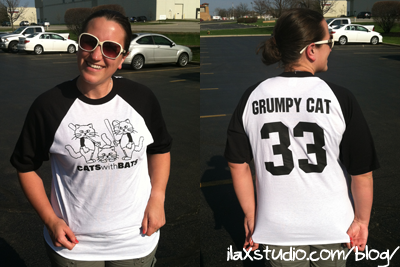 I responded that it's just always been my lucky number, and thought nothing more of why they were asking. 
Then this morning, when I was talking with teammate Pete about the shirts after our Efit workout, he asked why 33, and I told him, and he said his number was 34, based off of a favorite player. 
Oh. 
Ha ha. Maybe that is why people were asking?
So I have to google 33 to see what I should tell people I am basing this number on! Pete suggested Scottie Pippen. But I think since I know so little about sports, I should probably just keep saying it's my lucky number. Hee hee. 
By
34 Responses to "Friday Question 252"