Yay! My snister got all of her official wedding photos back! Now I can share a few more of the wedding details!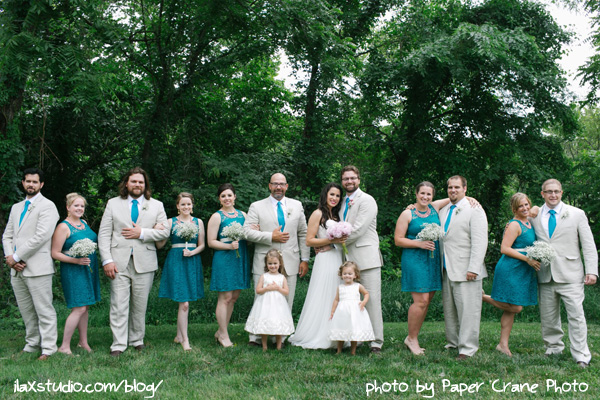 One of the traditions she incorporated in to the wedding was the four "somethings" – something old, something new, something borrowed, and something blue. And of course, I love how she chose to include it. 
Let's start with new! The dress, earrings and shoes were all new. And I think I only shared this in the comments before, but Christina actually WON her dress at a bridal show. Isn't that awesome?!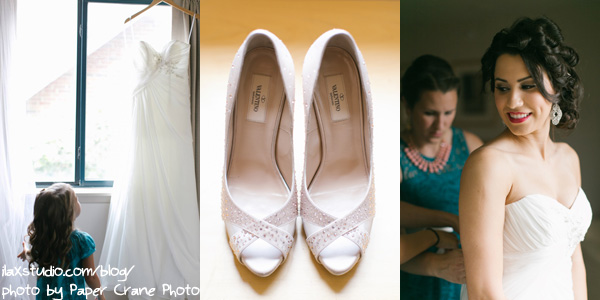 For something old and something borrowed, she used some of our deceased grandfathers' pins, to put in her bouquet, in remembrance of them. The "UNI" on top is for our paternal grandfather, who worked at the University of Northern Iowa, which is also where Christina and Will got their degrees (Christina already had this pin). The "R" on the bottom is for our maternal grandfather, whose last name began with an r (Christina borrowed this pin).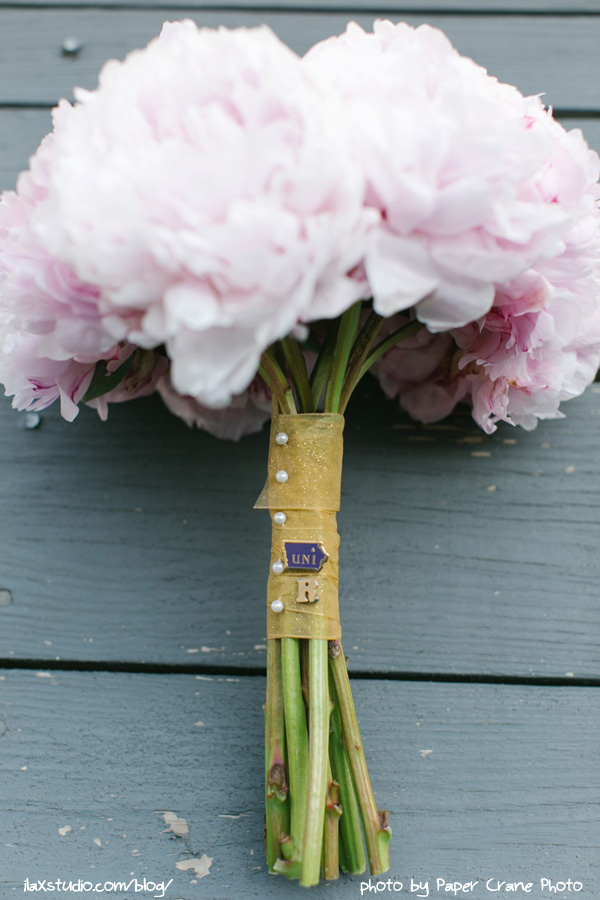 Seeing those really tugged at my heartstrings. And reminded me that I wanted to ask my maternal grandmother about having a certain token of my grandpa's (she said she will keep an eye out for it, ha ha).
And if that didn't get me, the something blue sure did! This one was a surprise – we didn't know about it until Christina was putting her dress on! 
So a bit of back story – our dad has something of a uniform – he always wears blue Dickies. That is what we have seen him wear probably, oh, 95% of our lives. In fact, he was going to wear that to Christina and Will's rehearsal dinner. Ha ha ha! My mom stopped him. 
People are so used to seeing him wear that outfit, that in 2002, to be funny in our holiday card, we all wore that, and had dad "dress" up. Ha ha.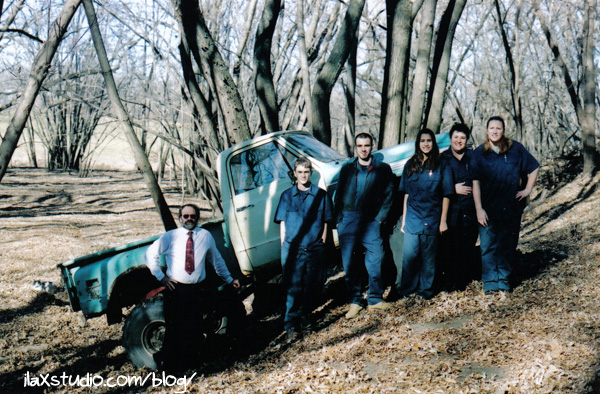 So Christina had asked Mom for some fabric from dad's "uniform" but Mom didn't know what it was for. We found out on the wedding day: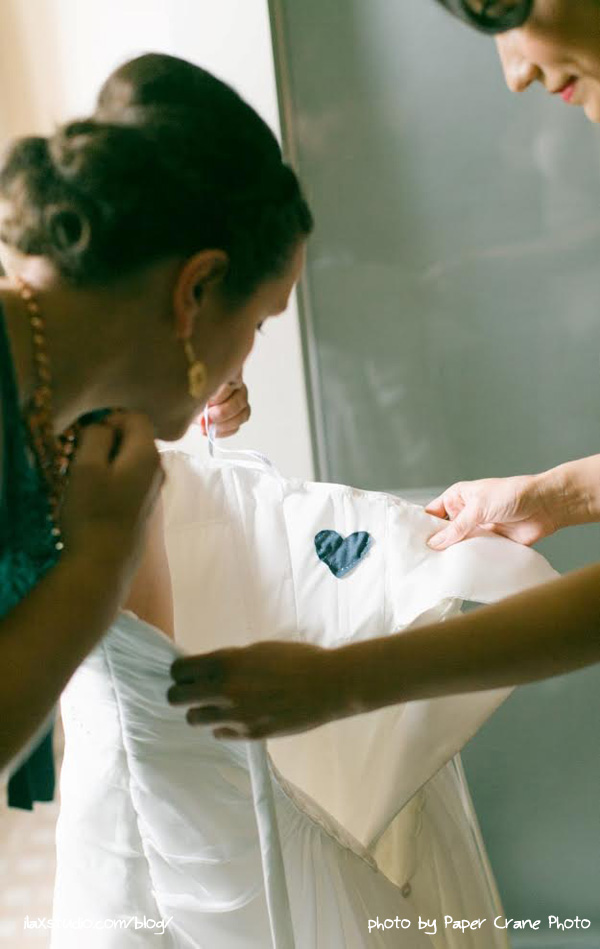 Aww! Isn't that perfect?! That really made me emotional!
And I have to add this photo of my dad at the wedding – that is pure happiness on his face!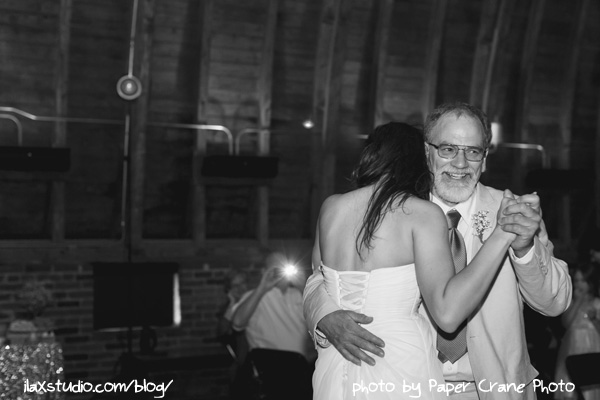 I love how Christina incorporated the four "somethings" tradition, with such thought and meaning. 
I am trying to remember if I did the four "somethings," and I am thinking, since I don't remember… I probably didn't! I do remember my paternal grandmother giving me this at my bridal shower: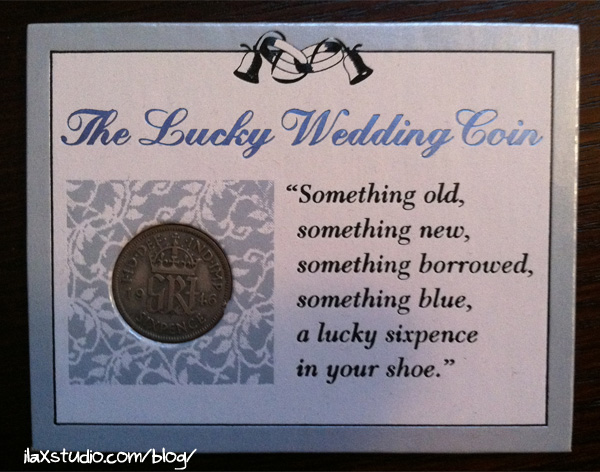 Yeah, I definitely don't remember having a sixpence in my shoe!
Have you seen this tradition used in a memorable way? What was it?
By
18 Responses to "Christina and Will's Wedding: The Four "Somethings""