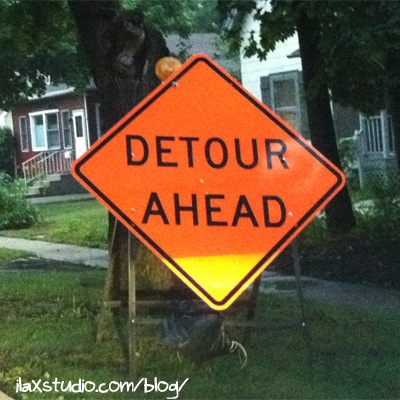 I'm not one to worry about my safety on solo runs. I try to be smart about them, yes – always let someone know where I am (send a Glympse), stay in the neighborhood if it's dark/wear reflective clothing and headlamp, don't listen to music, run with my phone, don't run in the street, change course if something seems off, blah de blah blah. 
But I don't worry. I do these things and pay attention to my surroundings when I run because that is just part of how I run. Nothing anxious about it. I like to leave my front door and just see where my feet take me without any concern over how they take me there. 

Until now. 
Do you ever read something in the news and think "Gah! I wish I hadn't read that!"?
That's been me lately*. Reading about shootings around where I live, and about strange things happening to people in the local forest preserves. 
So on my Sunday run, I found myself purposefully avoiding a certain neighborhood, due to things I've recently read about happening there. It wasn't necessarily a bad thing – I got to run on a new sidewalk (that was the only reason I could avoid that neighborhood) and see the lake that the town I live in is named for: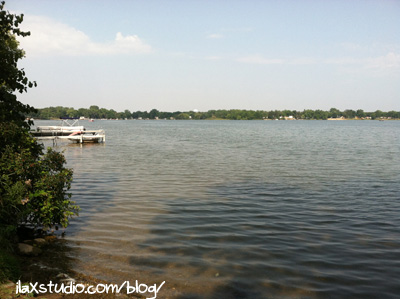 But it really bothered a part of me that I was altering my course due to "safety" reasons. I liked my ignorance is bliss days of running anywhere and everywhere – exploring anything I wanted. I don't like feeling restricted, even if it's for safety reasons, and even if it's smart. Sigh. 
Of course, if you try hard enough, you could find something bad about almost any area, to make you not want to run there. I am not like that. But when I read about shootings** it does make me rethink running in a certain area by myself. 
*And ALL the time with messed up animal stories!!!
**I don't have any second thoughts about running in the forest preserves solo. 
By
27 Responses to "A reason to change course"