While running with Kelly this morning, she told me about her first half marathon in Kentucky eight years ago, and that she couldn't believe she'd been running that long*. Of course, that made me wonder, "how long have I been consistently running?" It turns out, about the same – also eight years!
I started following Fitness Magazine's 6 Weeks to a 5K program** in late 2006, to lose weight and to train for a New Year's Day 5K. 
I put the program in a chart and made it my desktop background on my computer, and put a check mark on each date after I completed the workout. That kept me motivated to keep going, because it was in my face a lot of the time!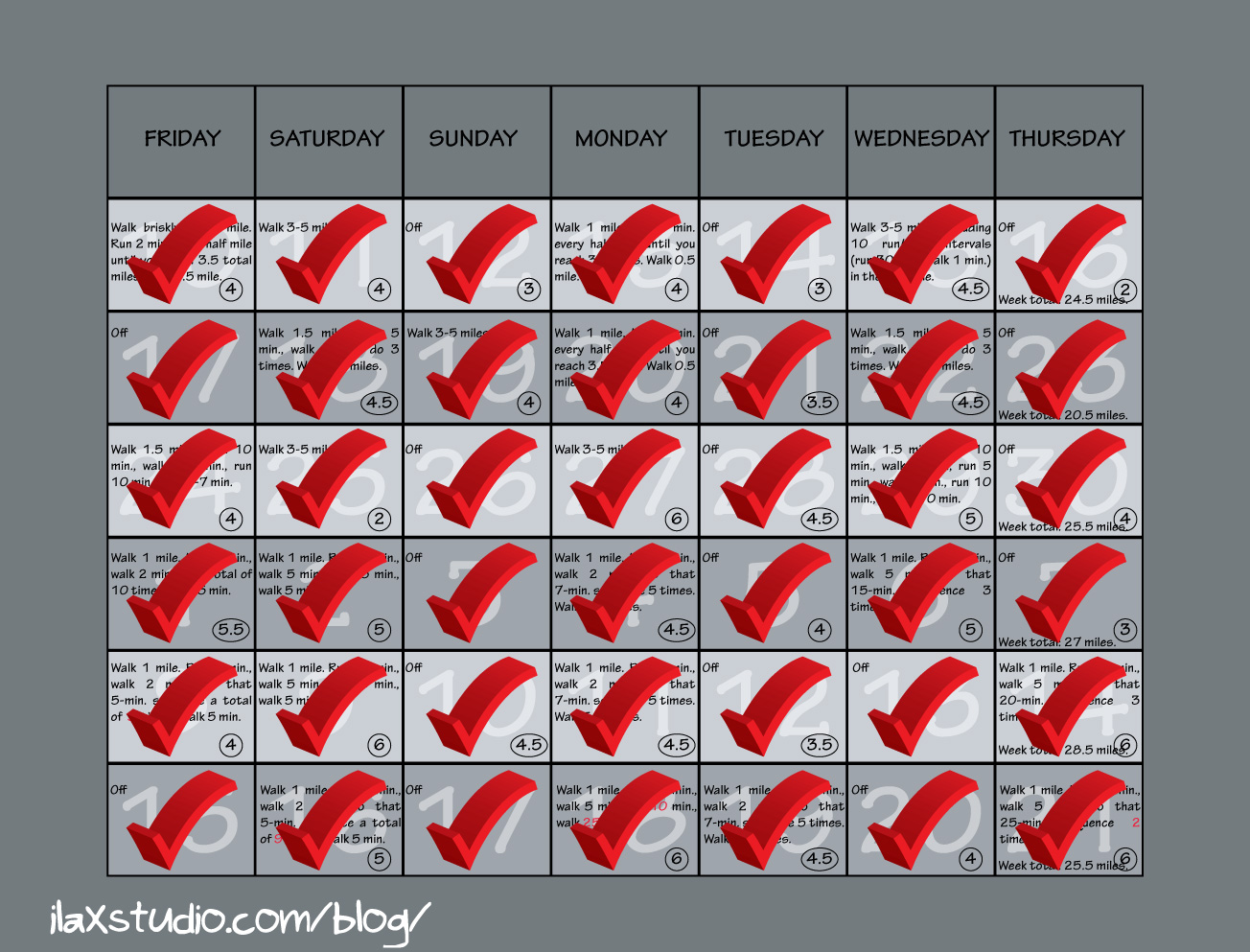 (click to see larger)
I didn't even know this until I looked at my files this morning, but I apparently have a running start date anniversary – November 10th! Fun!
It's funny that something so innocent like this turned in to an obsession. I guess that's how it starts!
What's the longest hobby you've consistently stuck with, and for how long?
Mine's not running – it's blogging! I started that in July 2005! I would also venture to include photography, but it's not like I compose my photos very well. I just like documenting everything!
*Or maybe it was nine years ago – morning running brain confusion
**I still think this is a fantastic beginning runner program, and recommend it to anyone who wants to start!
By
33 Responses to "Eight years a runner"