Man, Freddie and Bill crack me up.
Have I mentioned Data gives zero f*cks about them? Chipmunks and birds? Oh yes, please. A raccoon? That's his buddy! Deer/dogs? He'll hiss at them. Ducks? Not even sure he sees them. No reaction. I had to place him here to look out the window: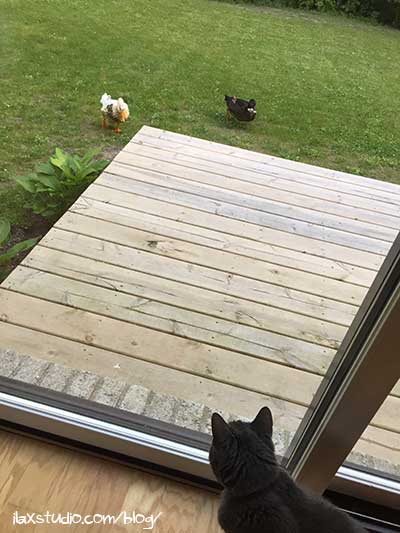 And he was like, "eh."
He does care that we are working outside without him. Sorry, Data.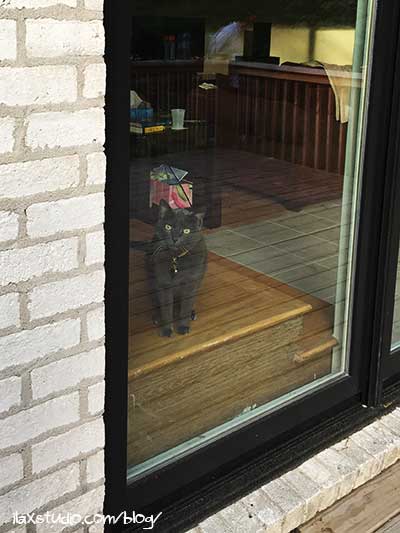 We've spent the last three nights clearing an area around the pond, and removing trees from the pond (with Freddie and Bill keeping us company the whole time, each night). We're prepping the area for pond fountain equipment, but also trying to better our view of the pond, and make it healthier, overall.
Before (note, all the brush on the left side of the photo, and more trees in the pond):

click to see larger
After (still a work in progress):

I know – you can barely tell the difference!
Here's a shot from Wednesday after we cleared a lot of the brush, but before we took most of the trees down: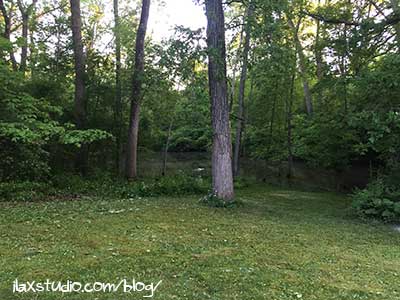 And here it is on Friday with the trees removed from the pond (stumps left behind to deal with later, circled in red) and waiting on the grass to be cut up: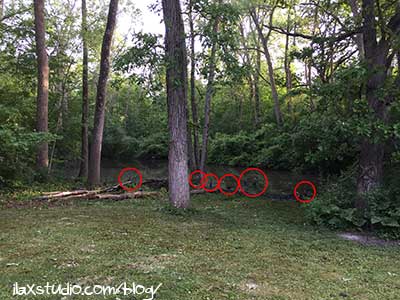 Lots of work left to do, but we enjoy it (it does wear us out though)! Several people had negative things to say about yardwork before we bought the house (and since), but we like it. I actually prefer it to inside the house work! And getting this pond cleaned up will make it a lot better to be outside, because (hopefully!) we'll have less of a mosquito issue!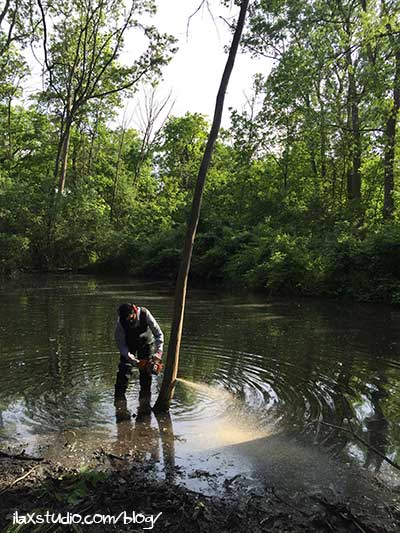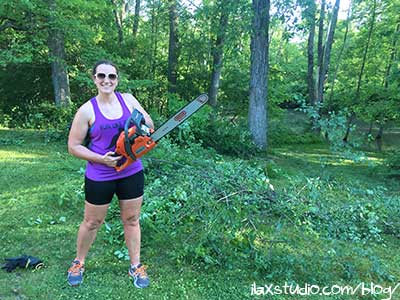 JK, guys. I use the clippers.
By
12 Responses to "House Project: Pond Work (part ii)"