The race I am doing in Iowa in April does expanded age group awards for larger divisions. My age group goes six awards deep! I wonder what color (or metal?) the awards are after bronze? I entered the Athena division, which is what I did the last time I did this race (and won it).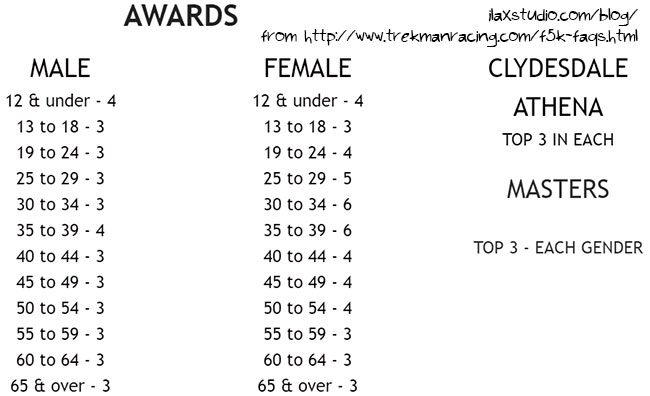 This week, I learned something new and exciting about the car I have been driving for almost ten years – there's rear windshield wiper fluid! I can clean off the back window from INSIDE the car! Ha ha. How I missed this over ten years, no idea. I am thankful Steven reminded me of it. Now is the time of year to use it.
I've been on and off Instagram for years. I couldn't find a way to make it work for me – to be interesting and not just another social media thing that makes me stabby. But I figured it out – to mostly follow people I know, and only a few businesses and celebrities. There are a few things I don't get though – why am I getting so many follow requests from people I don't know (why do they want to follow me when my page is set as private and they can't see anything I post?)? And why do people post the exact same thing on Instagram and Facebook (maximum exposure? and for people who aren't on both? (like me, since I only started using it again late last year, ha ha!))?
Gina is doing a trail race in two weeks, so I ordered her some Dirty Girl Gaiters. When I was checking out, I didn't see where I could mark it as a gift or say it was from me, so in the special instructions area, I asked if they could write a note for me, and they did! And it was hand-written and they even put a little heart by my name! Stuff like this is simple and easy for business to do, but it really makes clients like me happy that they took the time to read my request and accommodate it.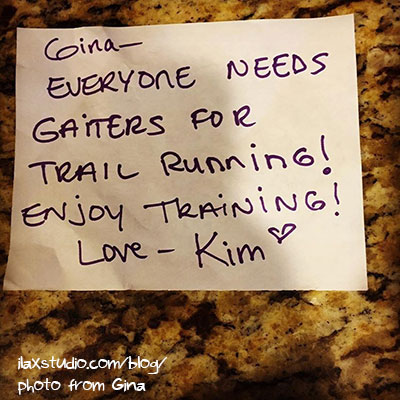 I keep having dreams that I wake up past the time I am supposed to be teaching a class. I will forever be paranoid about being on time!
We rarely see animated movies in the theater – not our thing. But, I do like to watch them at home, when they come to Netflix. I watched Zootopia last week and thought it was cute, and even downloaded the theme song!
By
21 Responses to "Random Thoughts Thursday 126"