Apparently people don't know what this means…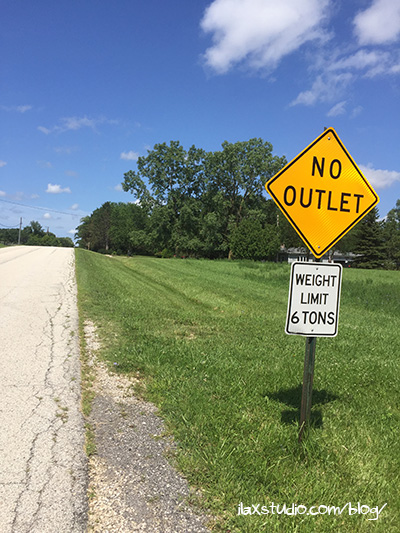 We live on a dead-end road (as seen above) that runs west from a main road. The roads north and south of us that run east/west are both closed to the west because of flooding from a local river.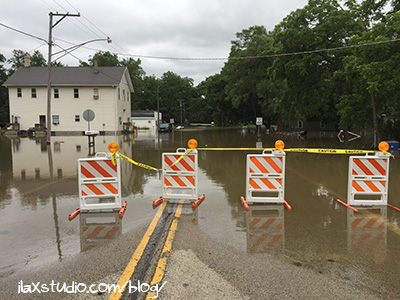 The road north of us…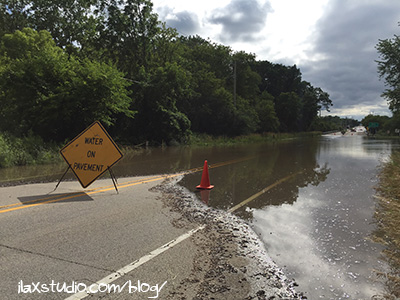 The road south of us…
So there are A LOT more people on the main road, trying to figure out where the hell to go, which is resulting in lots of cars FLYING down our street, only to get pissed off when they realize it goes no where.
Sigh. Calm down people. People live on this street. People run and bike on this street!!! (ha)
I hope the roads are clear soon, for everyone's safety. And sanity.
By
4 Responses to "No outlet!"