… today is the first official day of fall and I am going to put out the few fall decorations I have, dammit!
Ha ha, yep, that's it!
In celebration of everyone's favorite season, I am giving away a $10 Starbucks giftcard, good for at least 1.75 PSLs (this is not sponsored, I bought it this morning with my own money).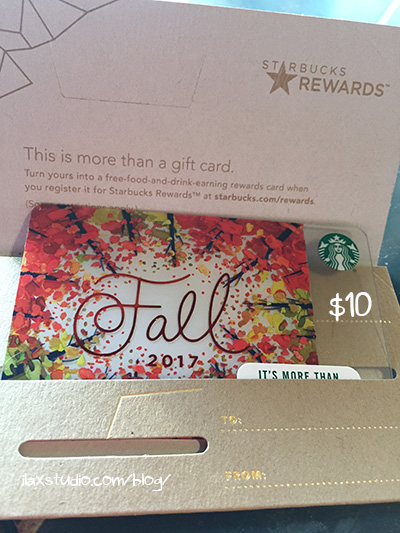 $10 Starbucks Giftcard GIVEAWAY Rules
One reader will receive a prize.
REQUIRED to enter the giveaway: leave a comment telling me you want to enter.
BONUS extra entry: tell me a funny joke.
This giveaway is open until 12:00 PM CST on Sunday September 24. I will announce the winners on Sunday September 24 (in the training recap post).
Random.org will pick the the winner.
This giveaway is open to all readers, in all locations.
By
19 Responses to "[GIVEAWAY] Even though it's a million degrees outside…"