I signed up for the Wisconsin Half Marathon this week (the race is May 5th). This will be my 10th year in a row running it! This note in registration about refunds cracked me up: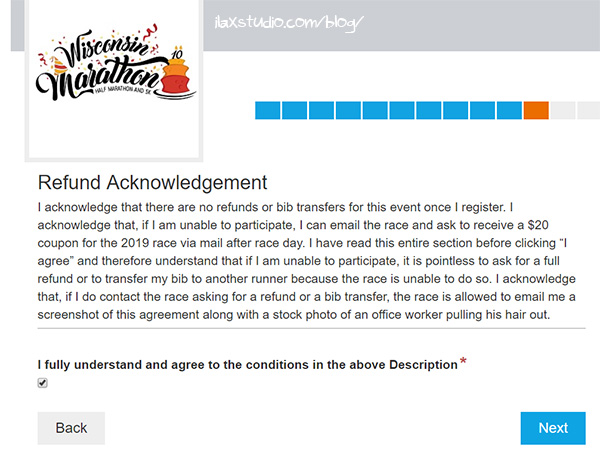 I'm confused by the color of this pumpkin bath fizzy. Why is it blue?! And not pumpkin colored? Things that make you go hmm. Ha. I LOVE LOVE LOVE bath bombs. LOVE.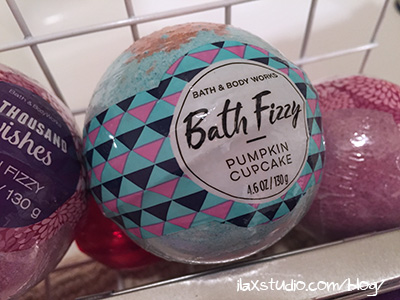 I decided to get away from a watch face with a step count emphasis… but then I found this fishing cat watch face… and the cat only "catches" the entire fish if you meet your step goal. And it kind of looks like Khali (if she was wearing a space suit). So yeah, totally didn't get away from a step based watch face, oops!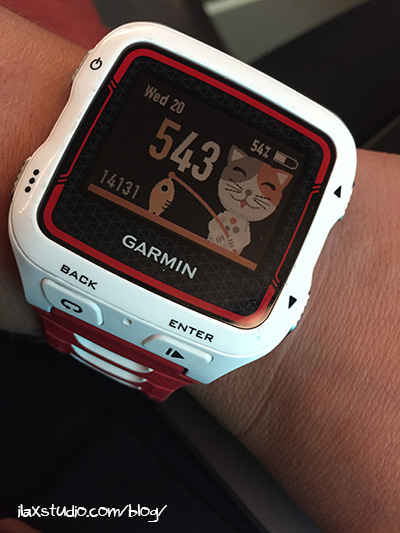 I had a Grandma Level Cleaning inception moment Tuesday night – I talked to my Grandma on the phone while cleaning. Ha! Grandma is muchos excited about meeting the ducks during her visit this weekend (and told me what she'd be bringing to feed them). These two ducks showed up a few weeks ago. They like to hang out in the driveway (eyeroll). I don't think we've seen them before which means… they need names!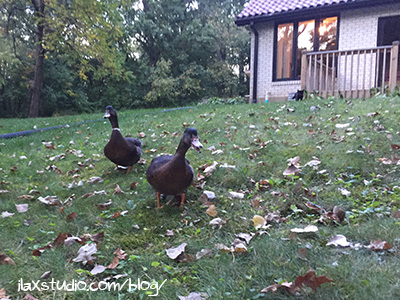 Do you see Snow in the photo?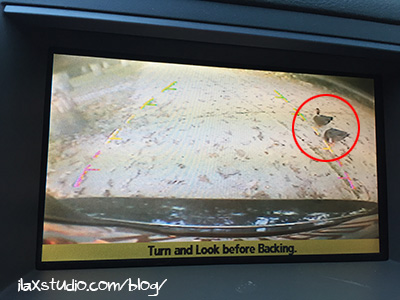 When I try to pull in to the driveway, or back out of the garage, I have to get out of the car and walk toward these guys so they'll move – they are not afraid of the car

I love this photo of me and Xaarlin from Sunday's race! (And am happy she pointed it out to me – I completely forgot to check the race photos!)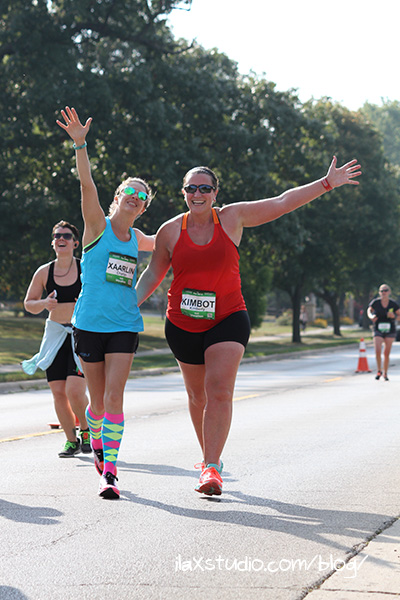 By
14 Responses to "Random Thoughts Thursday 148"