I forgot to mention, during Anne's visit, Khali actually came out from under the bed and hung out with us in the living room! Anne is the first guest that she's done this around. Khali normally hides the entire time we have guests over. It was a big deal for me and Steven – it gave us hope! Now, if only Anne would tell us her secret!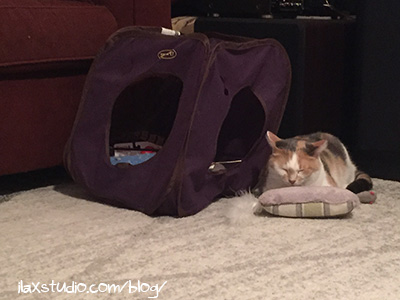 In other Khali news, look at this handiwork she's done on our new sliding door frames. Sigh.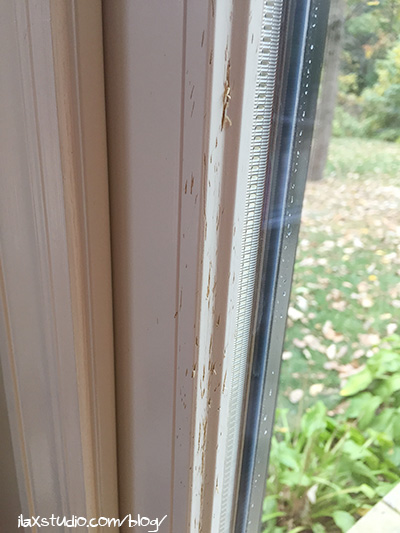 Muah ha ha, the MBP bracelet was not in my possession very long – I had a few things to send my snister, so I slipped it in the package. Ha!
I met my coworker/friend Carolyn's baby, Liam, last Friday! What a cutie! He's so smiley and sweet! I'm so glad we got to meet!!!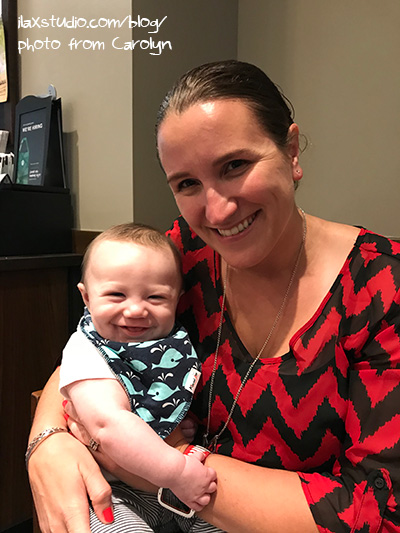 By
14 Responses to "Random Thoughts Thursday 151"