I haven't considered running another marathon since my last one in December 2015. I was elated with how it went, and haven't wanted to allocate the time to train for another one. <— lazy
But, man, if your favorite runner winning one of the World Major Marathons doesn't inspire you to do something epic… then something might be wrong with you. Ha ha. Hmm…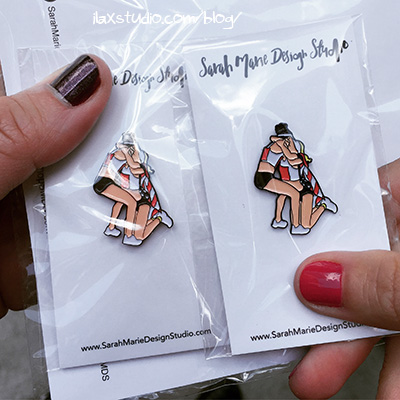 That time xaarlin and I both had a random gift for each other – and it turned out to be the exact same thing – a pin of Amy Cragg catching Shalane Flanagan as she finished the 2016 Olympic Marathon Trials.
When xaarlin text me Sunday morning that Shalane Flanagan won the New York City Marathon, I immediately had tears of happiness (especially when I saw the photos and videos of Flanagan's emotional finish). I've loved following Flanagan's career, and have always rooted for her. To see her finally get this big win, on what she said would be her last race, was just amazing.
I selfishly hope she doesn't retire though!
By