I've been writing a lot more weekend recaps than I used to. I like it! Thanks to Mica, with her "Last week, briefly" series, for the inspiration. We both recently discussed how we love having our blogs to document what we were up to at certain points in time (despite how cringe-worthy some of our earlier writing is!).
Christina gave me this decorative box (what do you call these?!?) for Christmas, and of course, I had to cheese it up with some snister pics!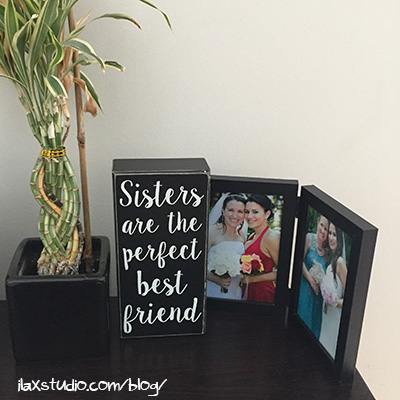 I'm a fast talker, and am aware of it. I gave training twice this week and wanted to make sure I talked slow enough for people to understand, so I practiced at home (awkward) and brought this post it for my co-presenter to show me if I needed to slow down, ha! (He didn't have to!) Also, I am

so glad

to have those done. I was dreading them (but we practiced a lot so they went well and we received compliments).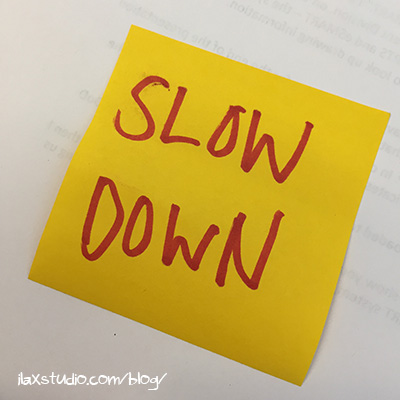 On January 30th and 31st, I got an offer to review RunLites (from a different person/company each day) and responded to both immediately that I'd like to try them cause I'd use them! Then… crickets. Ha, I suppose that is what I get for writing this!
I caught these two cuddling together again! Aww!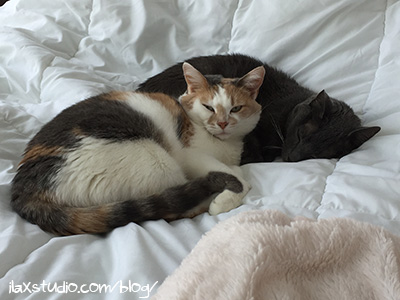 Thank you all for continuing to be kind, supportive, and understanding, as I've been a bit mopey lately. It means a lot to me.
By
14 Responses to "Random Thoughts Thursday 167"