I try to be conscious of how I act around my family/friend's children. If they are picking up any behaviors… well, they shouldn't be mine! Hee hee. I joke. A little. 
So, I made sure not to wear these tights, even thought I wanted to, to the 5K I did last week. It's a community event, and I knew there would be a lot of children there.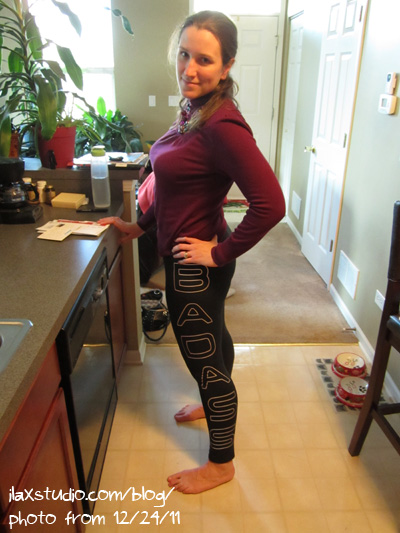 Sigh. The sacrifices I make (TOTALLY kidding). 
I try super hard not to swear around kids. Yeah, they're gonna hear it at some point, but it doesn't need to be from me. I spent Saturday morning with our friends and their daughter, then Saturday afternoon at Bobbi's for her son's 6th birthday. I was talking to Bobbi's husband and the word "ass" came out of my mouth. Oh crap! I looked around and luckily there were no little ones to hear me. Phew.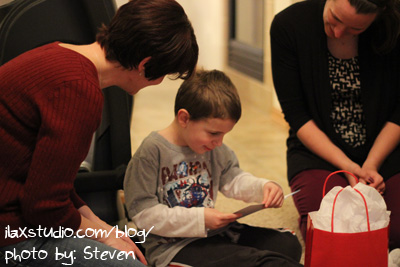 Had to share this cute picture of Bobbi's son reading pirate jokes off of the card we got for him
So after all day Saturday with kids you think I would be in full on "PC Kim" kid-mode. GUESS NOT!
My brother and his son were in town this weekend and stayed with us Saturday night through Sunday morning. Yesterday morning, I was playing Star Wars with my oldest nephew, Nick. I have to pause and include this photo of us that I love: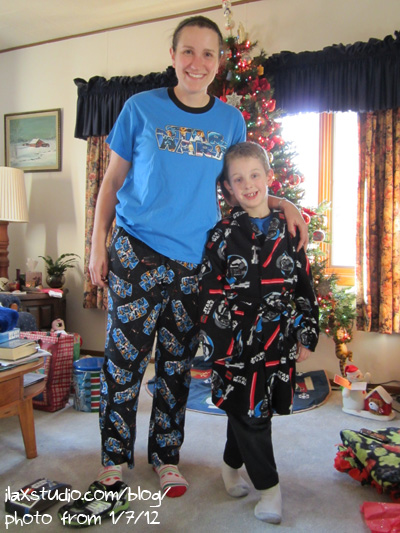 So, we're playing with my Star Wars toys* and Nick pretends that one of the characters is going to drive off the edge of the counter. 
I say, "Ahh! Amidala [character name] is suicidal!"
"Aunt Kim, what does that mean?"
SH*T.
(Don't worry, I didn't say that). 
Um. 
Hmm. 
My brother steps in, "It means she is jumping off the cliff."
"And not coming back," I add. 
Oh geesh. I really messed up that one! Now I feel like I should be making a list of words and topics not to say around children. Come on, suicidal? Derp! What was I thinking?!
Do you have a pretty decent kid-filter?
Even though I try, I sometimes feel like mine is missing!
Hey, if you're a parent, do you get frustrated when an adult acts… questionably around your kids?
I really hope I am not on any parents' uh, "crap" list. Ha ha. 
---
 Alright, one more story. I showed my nephew my medals and he said "Wow! You must be the best runner in the world!" Hee hee hee. I could get used to someone talking to me like that!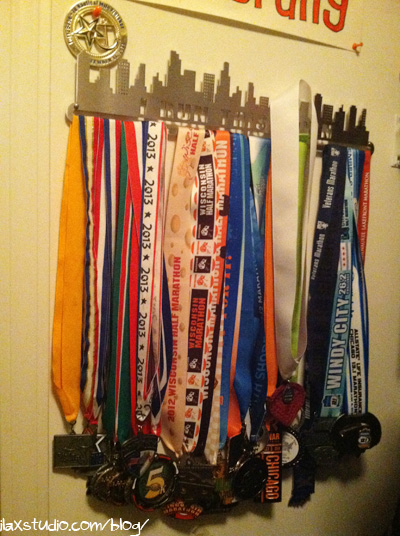 *Yeah. I have Star Wars toys in my house. 
By
39 Responses to "Where's my kid filter?!"