Grrr. I haven't updated on the bathroom work in awhile because work was mostly on hold while we waited for custom order bullnose (rounded) trim tile to come in. The tile finally came in. And… it was wrong. So we aren't using it – we'll do a metal trim piece instead. All that waiting for NOTHING. Ugh. The contractor is working on it again, and I HOPE it will be finished today* – I have house guests that arrive tonight!!!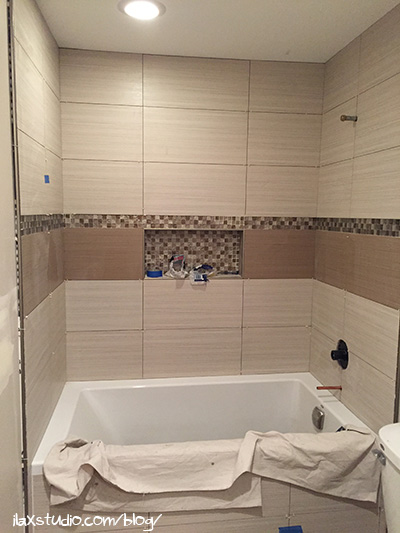 This tile photo is pre-grout, so it will look different finished
Lame. My work announced a steps contest yesterday, but only "walking" steps count. No running. Boooo!!! Ha.
Sigh. They also had an announcement where they called the Chase Corporate Challenge a "marathon," then immediately, a "5K." It's actually a 3.5 mile race. So… neither of those. Ha ha. Yeah, that would only bother runners.
Odd. I ran on the Chicago Lakefront Path during lunch break yesterday. Every time I run it, I am surprised how few people make eye contact, nod, or say hello to people going the opposite way. It feels so odd to me not to!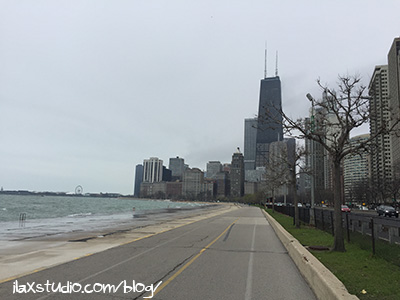 Oops. It was windy during my run yesterday, so I ran in to the wind for the start, with the wind at my back on the return. I wonder if I am going to regret doing this on race day – I almost always try to run in to the wind first, but it's not like you can control that at a race! Maybe I should have done more of a purposeful mix to work on mental training (believe me though, I had plenty of runs that were all windy, or where the wind shifted to in my face on the way back, or there was no way avoiding it on the way back, etc.).
Aww. Dad's kitten pics are getting cuter and cuter!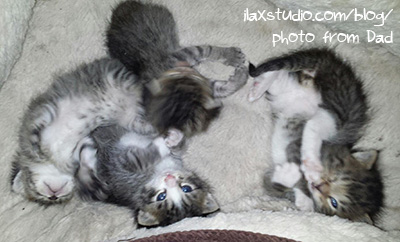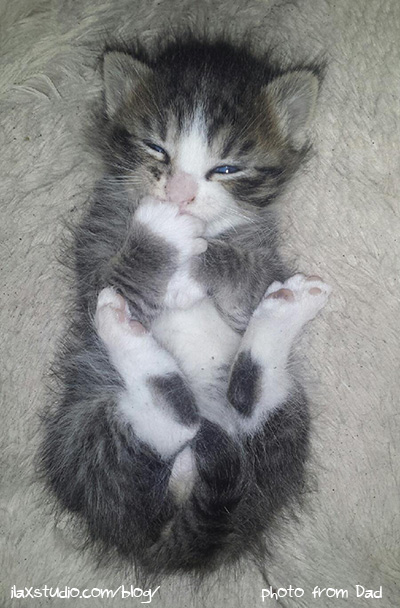 Link to Random Thoughts Thursday 96
*highly unlikely
By
23 Responses to "Random Thoughts Thursday 97"