I've been to Kansas City every month this year! Craziness! In January we went to meet Baby William. In February I went with my parents and my maternal grandma, so my grandma could meet Baby William. And this month, we met Gina, Steve, and Luca there for the beginning of Luca's spring break!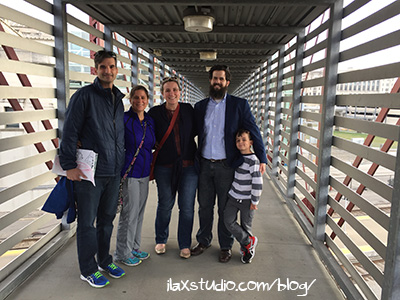 After all that, it feels odd not to have the next trip planned. Maybe we'll go back for a Royals game this summer?!
We had a good mix of hanging out and being out and about on this trip. On Sunday, we went over to my snister's to see her, Will, and William.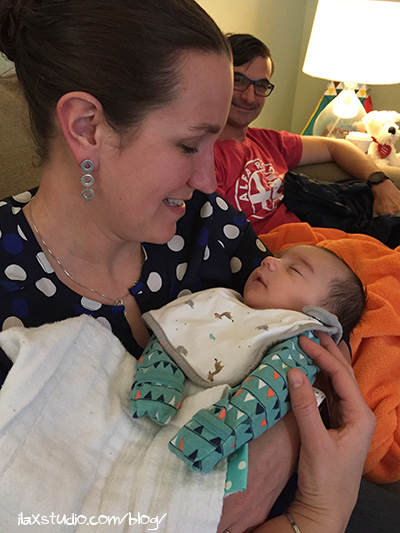 And on Monday and Tuesday, we played tourist! On Monday we rode the new streetcar,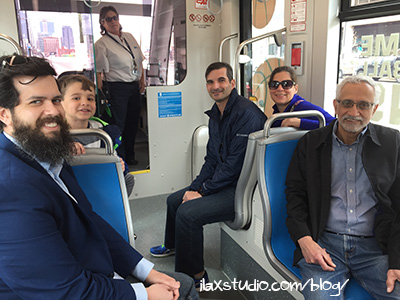 and checked out the River Market, Crown Center, the Hallmark Visitor's Center,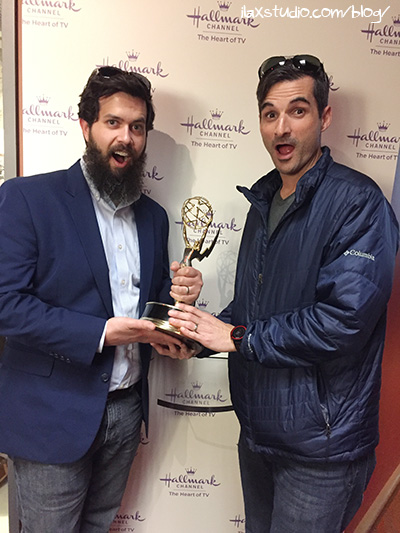 Showing off their Emmy for their show Steve & Steven
and Union Station. Luca loved the train exhibit at Union Station. And bonus – all of Monday's activities were FREE! And surprisingly, after coming to Kansas City for years, I hadn't been to any of them except the River Market.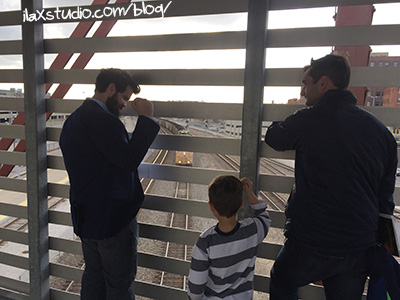 Encouraging Luca to make the "honk" signal at the train conductors on Freight House Pedestrian Bridge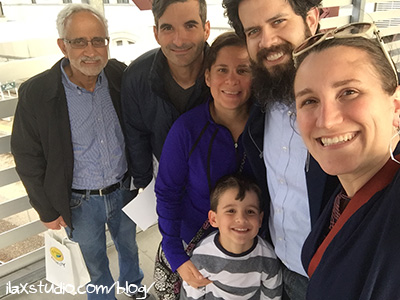 On Tuesday we went back downtown to go to the Liberty Memorial (there is a fee to go up in the tower),
View from the tower
to the Money Museum (free and they give out FREE (shredded) money),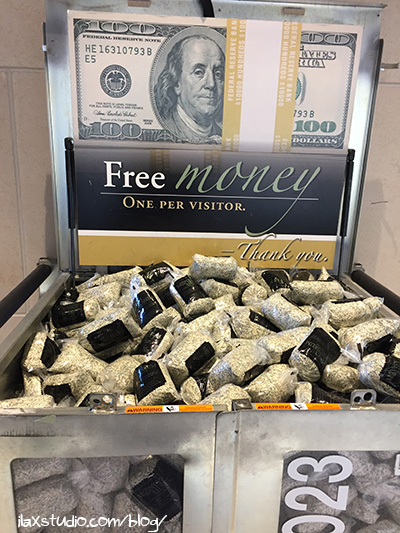 and later in the day, to The Plaza.
We saw a lot! We also ate A LOT. A lot a lot. I think I should feel hungry again in a few weeks. Ha. Happily, we walked a lot when we were sightseeing, and we also went on walks from Steven's dad's house (where we all stayed), and went on a few runs. I was grateful to move so much – I feel like a slug if I sit around for too long!
It worked out that Steven's brother, Andrew, got to hang out with us quite a bit on this trip, which was fun! And Steven's dad was able to join us for everything (in case you were wondering who that guy was in the pictures, ha ha)! I love how our families blend together!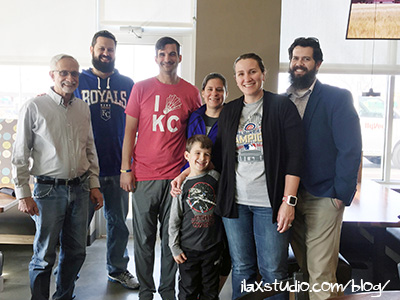 And I love spending time with my otra familia (Gina, Steve, and Luca). I'm happy they took time out of Luca's break to go to Kansas City! Hopefully we'll see them next month in Texas for Luca's birthday!
By
5 Responses to "Spring break in KC!"