I was in Dallas last weekend for Luca's 6th birthday!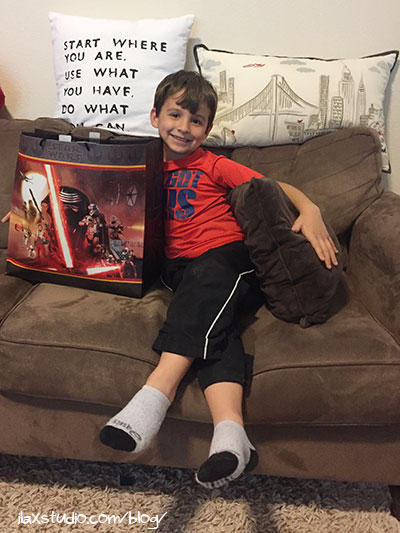 Steven and I have celebrated Luca's 2nd, 3rd, and 5th birthdays in person with him! Steven wasn't able to make this trip because of work though. Sad face. Luckily, I found affordable tickets for both of us to go for a weekend trip in May that won't interfere with work. Yay! Better late than never!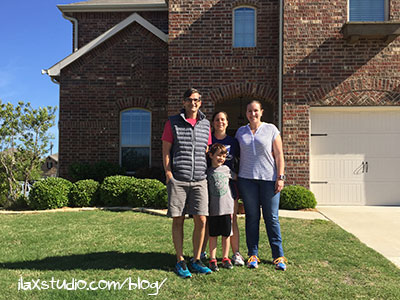 Family pic minus Steven
We had a chill weekend <— my favorite kind! On Saturday am, Steve and I ran, then we volunteered at a 5K put on by the PTA at Luca's school. Then we got lunch, did some shopping downtown, TOOK NAPS!, watched Luca open his presents (while we Facetimed Steven), and went out for dinner.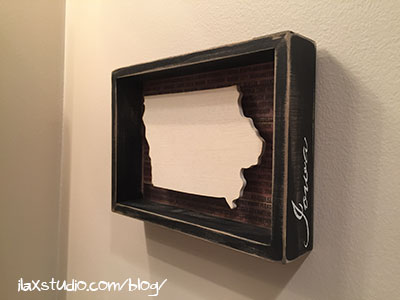 I found a cute Iowa decoration while we were out shopping!
On Sunday Gina and I ran, then we all chilled before going to Luca's birthday party. He had a bowling, pizza, and arcade games party, and the kids were so well behaved! We went home for a bit after, then went out to dinner. On Monday Gina and I ran then I had to head home. Short but great trip!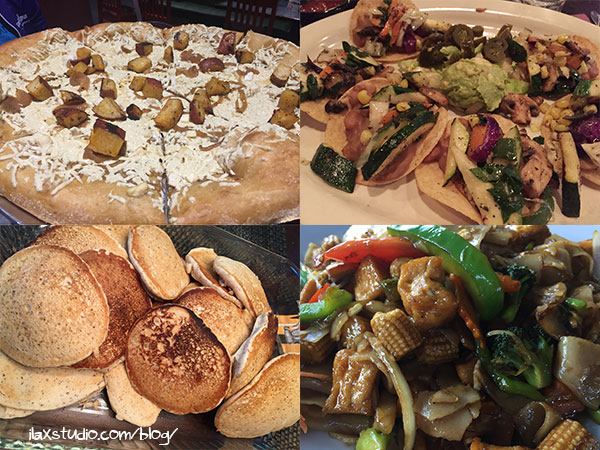 The title of this picture is "Tan=delicious." Clockwise from top left: custom vegan pizza at Mellow Mushroom, nachos from Frankies, Pad See-ew from Silk Road Thai (not pictured: super strong Mai Thai), and our traditional homemade pancakes (we try to make them each time we're together!)
Even though we see our otra familia several times a year, I'll always wish we had MORE time together, so I am happy for the chill times when we can hang out, catch up, and be ridiculous together. And I am happy Steven will get to be a part of that in May!
By
4 Responses to "Luca's 6th Birthday!"