It would be inappropriate (and boring) to talk about the stuff at work that makes me nuts, but a lot of times, I make a list of it and imagine posting about it here. Ha. Doing that, along with venting with coworkers, helps!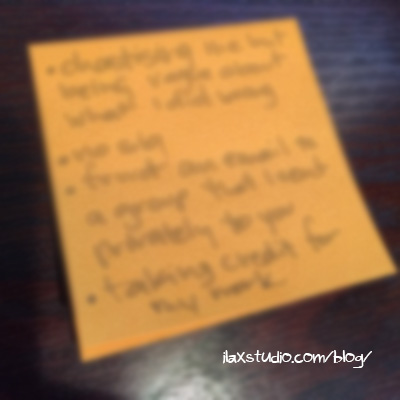 Awesome picture, right?!
More vagueposting – it feels ironic, that as someone who shares personal information on the internet, there are people out there I don't want knowing mundane information about my life. It's not because of knowledge reasons, but what they do with the information – hold it against me, overreact, or gossip about it. It's hard for me to NOT share things, but I know it's better off in the long run, with certain people. Ugh. (Most of it's harmless, just annoying. Example – somehow other people have information I only told YOU, that I would have liked to share with them myself.)
On to the mundane! Steven and I are always looking for a show to watch during our lunch breaks. We watched Parks and Recreation, then tried to watch Extant, then watched Big Little Lies. Now we've decided to rewatch Game of Thrones. We're catching a lot more watching it the second time, which is fun! Sometimes Khaleesi watches the TV when her namesake is on, which always makes me laugh. I haven't grabbed a photo of that, but here she is watching The Secret Life of Pets: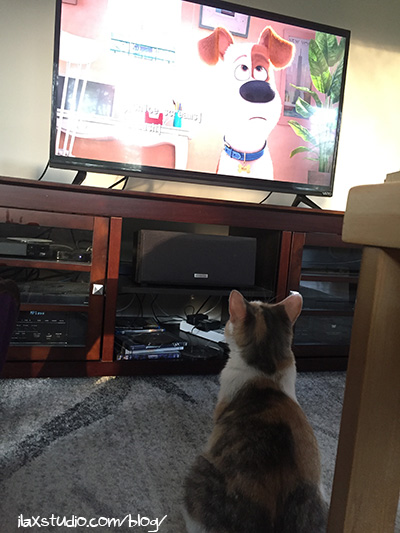 My parents are visiting in June and this will be their FIRST trip to our "new" home without an entire weekend of labor involved (they've been here twice but once was for the move and the other time was to help with the second floor attic work). I am looking forward to them being here with the house put together and having more "free" time… along with a few projects, of course. Ha ha.
By
17 Responses to "Random Thoughts Thursday 134"