Ha, Jen texted me this image last week and said she thought I'd appreciate the section in red. Long story short – I had been doing this community 5K for YEARS and they changed the format and location this year and I didn't care for it. Apparently I wasn't alone! I'm glad it's going back to its original format.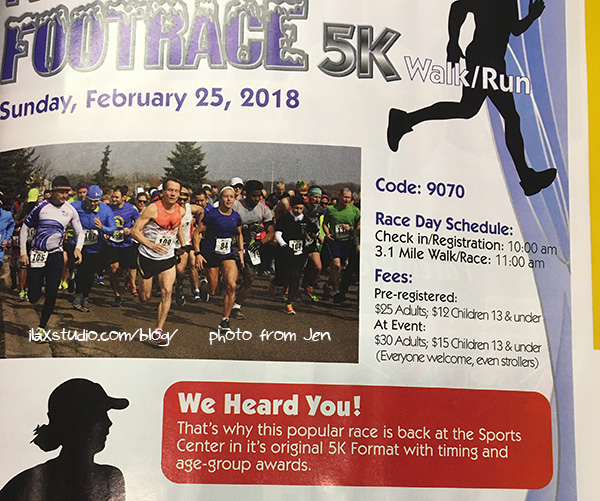 We've been getting the basement ready (removing junk from the ceiling, cleaning, and organizing) for awhile so we could properly set up our workout area, starting with a smith machine for Steven to use! (I plan on using it too!)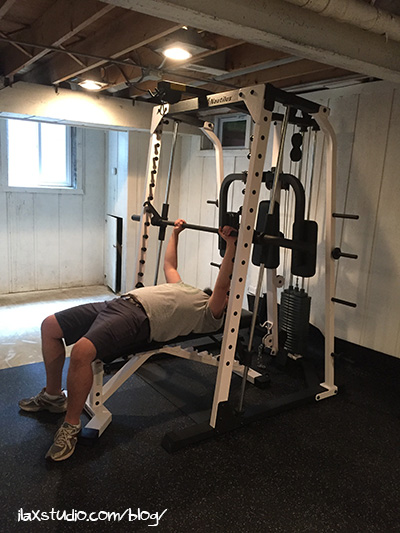 I keep forgetting to ask – who has seen Get Out and what did you think of it? It was different than I thought it would be. For some reason, I had it in my head that it was a slasher movie, and gory. It wasn't. But it was messed up!
When I went in to the office this week, it was to a (somewhat) new space/floor. My company is getting rid of all assigned workspaces – when you go in to the office, you either reserve a space to use, or find a hot desk (non-reservable space) to use. Some staff were freaking out about losing storage space and finding a space to sit each office visit and so on and so on, but I am excited to sit in different places and by different people each day I'm in. So far, sitting by different people already let me overhear some interesting information (which is partially the point of this – information sharing and collaboration with people you don't normally see).
My Aunt Sue gave me this print with a note that seeing it made her think of me and that she thought maybe I'd like to send it to someone else, but it made me laugh so much I framed it and kept it for myself!
And… a lovely flashback to a week ago when I had what felt like a million mosquito bites. Ouch.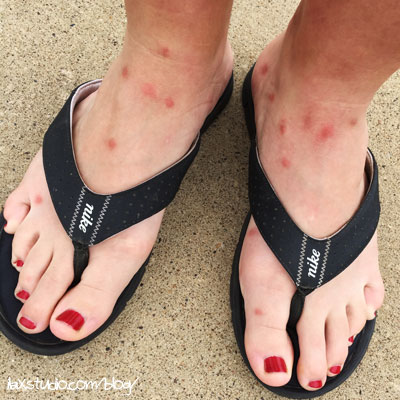 By
21 Responses to "Random Thoughts Thursday 142"