That's how long we had the new tree skirt out before Data barfed on it.
Grrr.
Data is not an everyday barfer year round, just in December when he can't stop chewing on Judy. Sigh.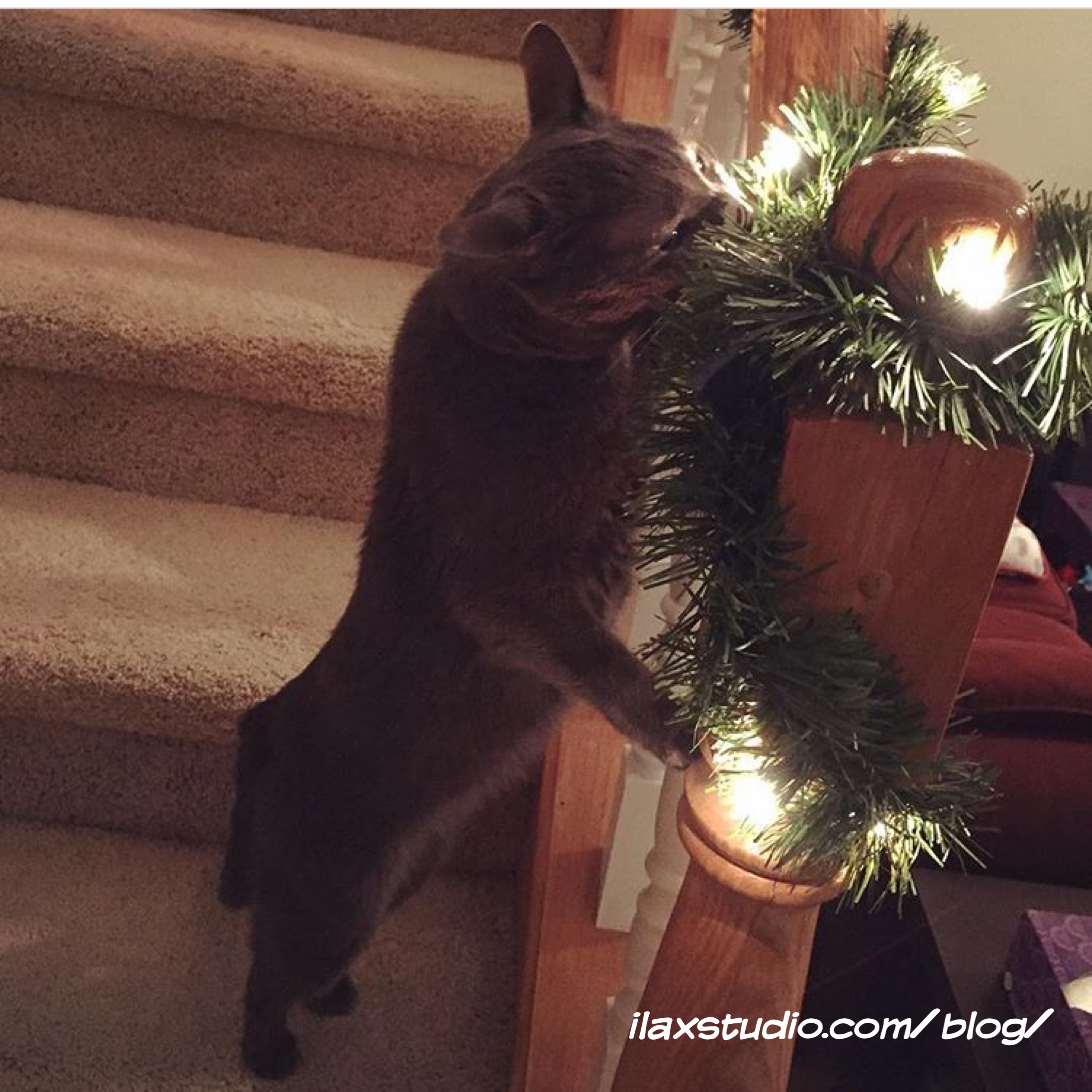 Judy is the name of the garland
Why does he have to barf on carpet, or a rug, or other soft surface?! WHY?!?! THERE ARE SO MANY OTHER HARD SURFACES IN THE HOUSE THAT WOULD BE EASIER TO CLEAN.
I love our kitties.
Maybe we should leave the skirt off until Steven's family arrives on the 22nd.
Khali looked so sad it was gone though, so I put her bed there. Aww.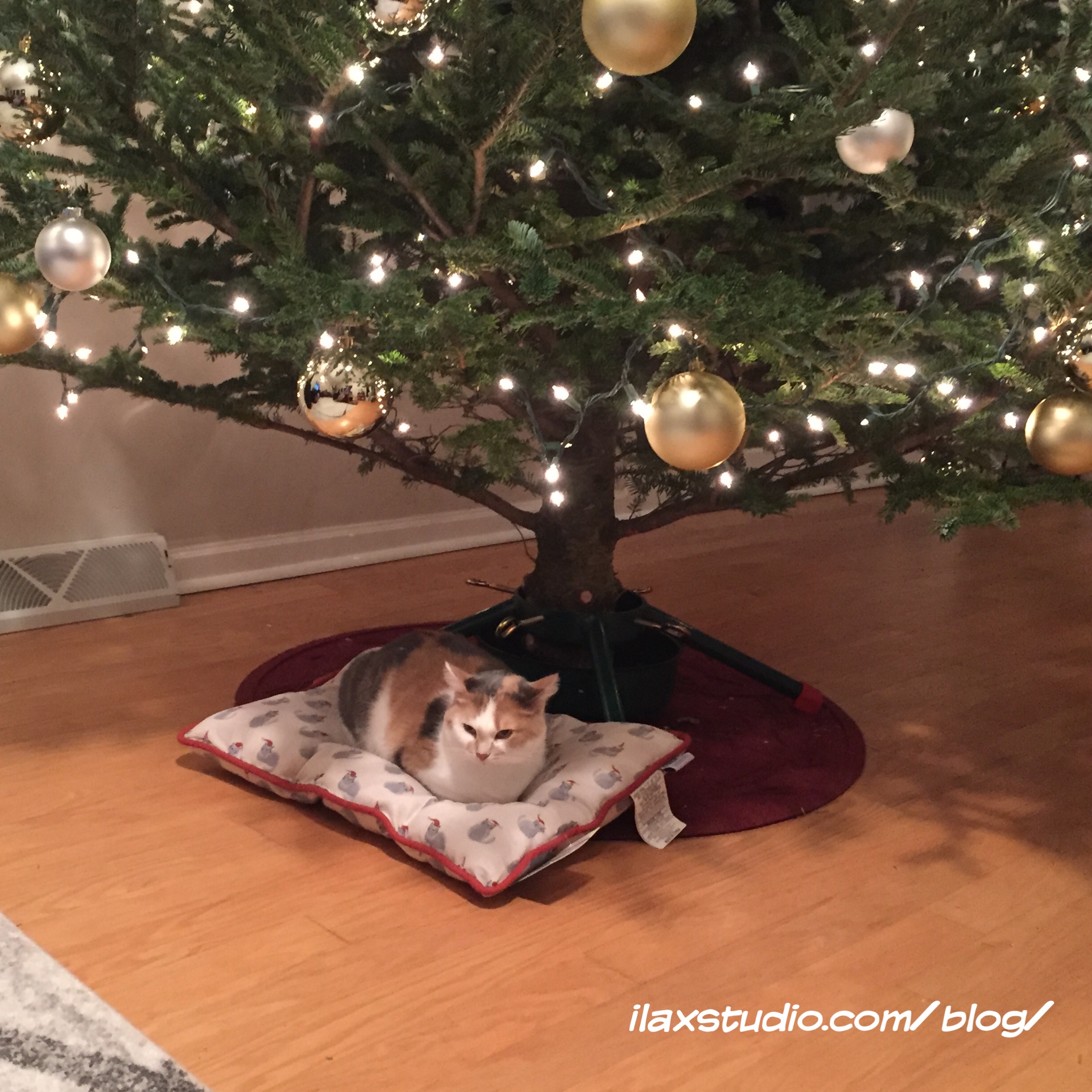 By
19 Responses to "1.5 Days"