The Lindsey Stirling "Warmer in the Winter" concert was FANTASTIC! Watching her play the violin and dance was just as impressive and fun as I thought it would be. The concert had a playful tone with some humorous bits (and sometimes serious story-telling). Stirling performed two non-Christmas songs – Elements and Crystallize. It was a holiday concert so I was surprised and excited to hear those songs. I'd love to see her again – especially to hear her other songs!!!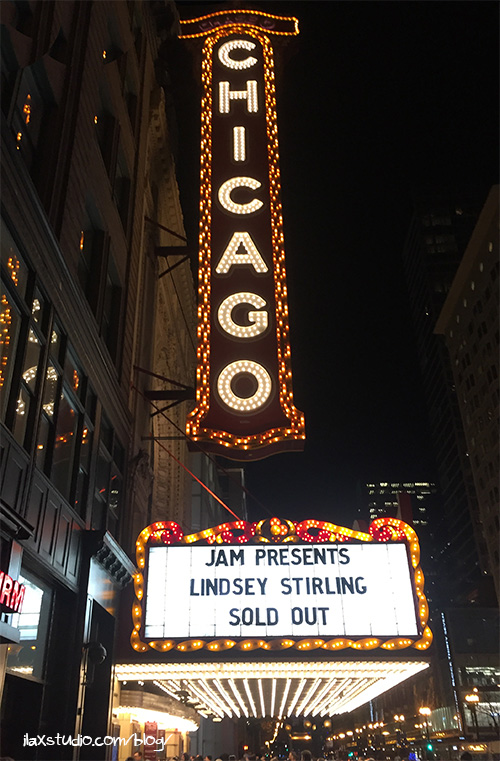 Ugh, the opening act was painful though. An opener wasn't listed when we got our tickets and I was hoping there wouldn't be one. It was Stirling's dancing partner (from Dancing with the Stars) and his wife's group – Alexander Jean. I didn't care for their style and got irritated listening to them. I felt like I was being forced to watch them, and just wanted Lindsey to come on stage!
We had crazy high winds Monday night and a tree came down in our yard. It fell in the same spot as last time – right over the log pile. Ha. I am glad the trees know right where to fall – where they need to be chopped and placed anyway!
Tomorrow is my nine year anniversary at work! Which sounds like a long time, but doesn't even begin to compare to how long some people have worked at my organization!
I ordered our holiday cards Monday and they are arriving this weekend, yay! I am looking forward to sending them out.
I also set up a birthday party for Steven! His dad and brother are coming in to town on his birthday, so we're going to have a little bowling get together with them and friends. I am looking forward to it!
By
12 Responses to "Random Thoughts Thursday 158"