We recycled our Christmas tree at the local forest preserve Monday, and now our living space feels so empty! But also, feels so nice and clean (minus those few stray needles, of course). Ahh.
Snow left Tuesday am. He was inside a long time – from 2:00 pm Sunday until 4:00 am Tuesday! The first night he slept under the bed, but the second night, he discovered the joy (really, warmth) of sleeping on top of a human. I didn't sleep well that night.
Just as my detail at work is about to end, one of my teammates has come back from maternity leave! I really enjoyed working with her before she went on leave and am glad we get to work together a bit more.
Data and Khali both ended up liking the cat house Santa brought for them, which made me happy. And I love how they both look sinister in the photos below. Ha!
Steven set up an old monitor of his at my desk. Yay, I can be more efficient with three screens (it's often I have to reference three+ applications at the same time for my work)!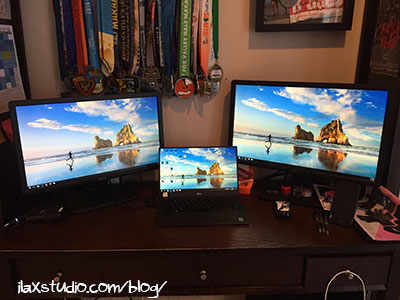 By
12 Responses to "Random Thoughts Thursday 162"