Khali is recovering well! But she is anxious to go back outside. We figured we should at least wait until she is off her medication (last pill is tomorrow) to let her out. A lot of people ask me how Data reacts to her – he's fine! He lets her approach, then usually walks away. I did see him hiding behind boxes and swatting at her when she walked by yesterday, but I think he was being playful (???).
What boxes was Data hiding behind? Oh, this load of stuff (sentimental stuff, a few games, kitchen boxes, etc.) we've had stored at the warehouse (for about one and a half years) since we started clearing out our townhome to sell it, and just brought home! We still have garage stuff and most of our books at the warehouse. Slowly but surely, we'll get it here! (It's obviously not a rush, since we've been without these items for one and a half years! Although, I do miss a few books, and Steven definitely misses his garage stuff!)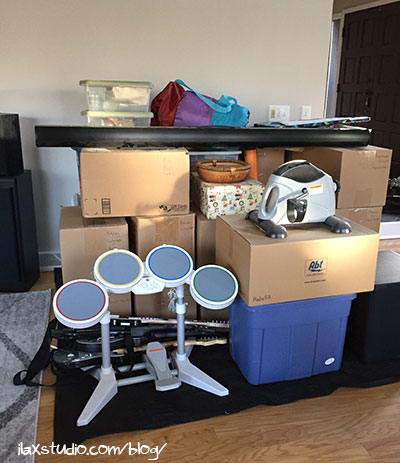 Another, "yeah, figures" article – "Scientific Proof That No One Wants to Hear Your Vacation Stories" (pdf here), but actually, not for the reason I thought. The article says people would rather hear stories they can relate to, rather than stories about experiences they've never had. Makes sense – wouldn't it be more enjoyable to relate and connect with someone? But the reason we prefer relatable stories (according to this article, anyway) is because most people are crappy storytellers. "Human speech is riddled with informational gaps, and familiar stories allow listeners to use their own knowledge to fill in those gaps." Hmm!
I know I'm a horrible storyteller. So let me try to tell you a story about a recent Target trip, ha. A lady and I were both trying to jockey our carts around the same section of the chocolate aisle. So I said to her "Looks like we both need our chocolate!" as I picked up the peanut butter cups I was there for. She starts asking me about the peanut butter cups and I tell her what I like about them. She picks up a bag to look at, and I finish my reasons of why I am buying them with "and they're vegan!" and… she puts them back immediately. Ha, maybe I should have left the vegan part off?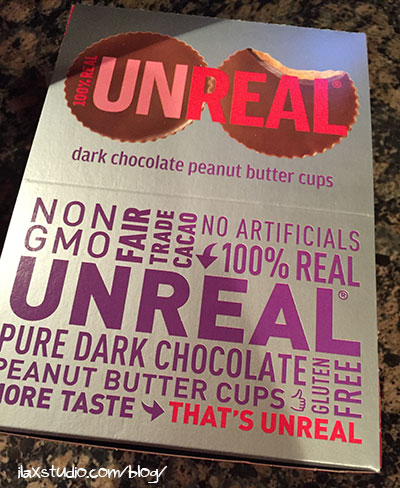 I've been actually paying attention to the extra stuff my Garmin tracks, like sleep (to try to figure out how to sleep better) and steps. Last year I whined about how our work was going to have a steps competition but only walking steps counted, not running. At the time I thought it was major BS, but now that I actually pay attention to my steps, and realize I would rarely break 3,000 without running, I kind of see their point.
Work pet peeve – people who sent you pdf files but don't look to see if they are properly oriented! I review a lot of drawings, and people send me the pdf rotated ninety degrees in the wrong direction, constantly. What does that tell me? You didn't open the pdf after you made it to make sure it was correct. Sigh.
By
14 Responses to "Random Thoughts Thursday 128"