Gah, it's hard to believe all of the holiday celebrations start so soon! Who else has something going on every week until the end of the year?
Speaking of holiday celebrations, remember when I said I hate looking for restaurants? Guess who got voluntold to plan a party for thirty-five people? SO not happy about that. Especially that I have to get all the options together by end of the day tomorrow. And was just told to do it yesterday.
When Mom and I were at NeoCon, we didn't have time to see everything, so we only went to showrooms I needed to visit for work, and showrooms with awesome giveaways (ha). Mom insisted on going in to one that didn't interest me, but then came out with this lunch bag and I decided to get one too. And… I freaking love it. It's the only lunch bag I've ever had that fits all my food in it. So, thank you, Mom, for going in to that small showroom I said "no" to. Ha ha.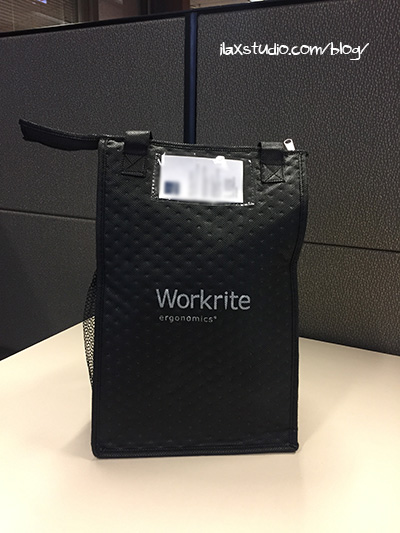 Blah. Garmin Connect changed the "last 12 months" display from a line chart showing number of activities to a bar chart showing overall mileage by activity and me no likely. I referenced the line chart often to compare the amount of my current month's activities to the previous month's (I used it as motivation!). I can't see that information anymore, since it's in miles. And swimming basically disappears!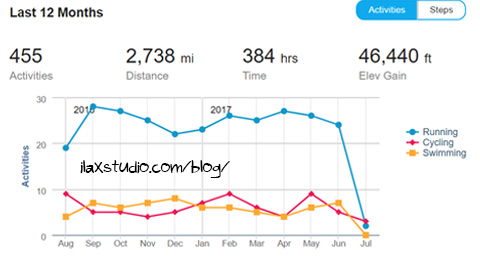 Before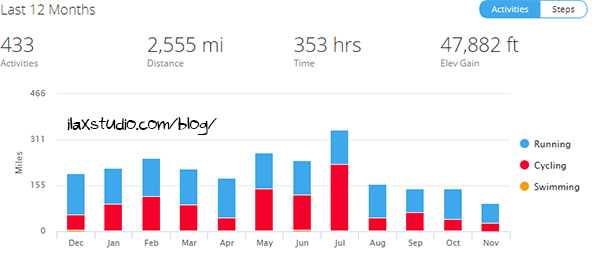 After
Ha ha ha, look what found its way back to my house! The MBP Bracelet went back and forth between mom and Christina, and then came my way. I was NOT surprised to see it in this package. Heh, package. (Isn't that an adorable cat bed it's resting on though?!)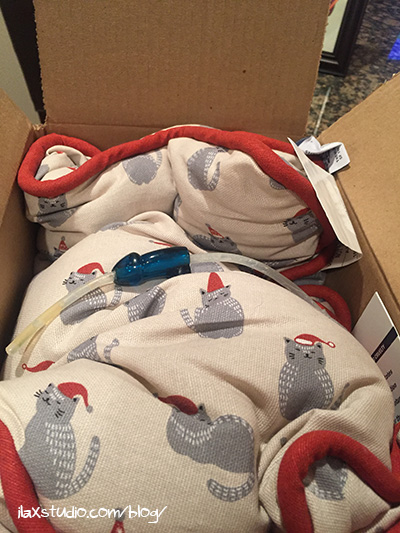 By
12 Responses to "Random Thoughts Thursday 156"