The Winter Olympics are over! I'm pleased with how much of them we got to watch, despite not being able to select what we were watching, and having to listen to annoying commentary. Ha. I wonder how much we'll use the antenna now. Maybe for the Oscars this weekend? (We used to be super in to the Oscars and even had a viewing party once!)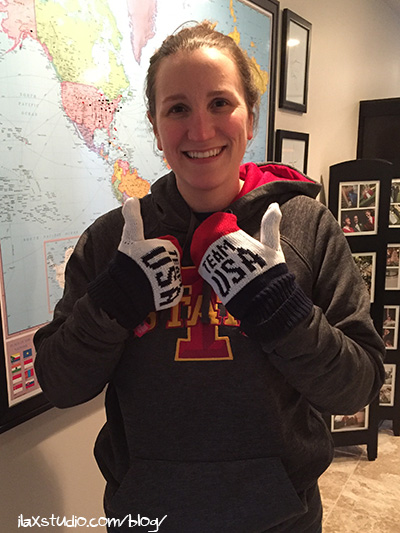 Luca sent me these cute Team USA mittens!
I booked my April trip to Dallas for Luca's birthday! Yay! I love the tradition of seeing him for his birthday. I wonder if I will get to try a Texan vegan donut while I am there…?
We both enjoyed Black Panther! (Although I still tend to get bored during the "three fights going on at once" scenes at Marvel movies.)
(NOT AN AD) Have you seen these bracelet helpers before? When I wear a bracelet with a lobster clasp, I have to have Steven help me put it on, but sometimes it's too early in the morning to ask for help before I catch the train, so I got this thing and… IT WORKS! Yay! (You use the helper to hold one end of the bracelet steady while you use your free hand to secure the clasp.)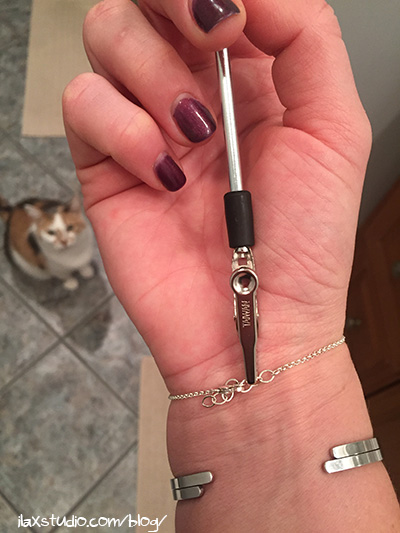 You use your other hand to clasp it, but I was using that hand to take the photo!
I had some funky website issues yesterday (that were likely ISP related) that made me want to throw the towel in on this thing. I don't want to spend time figuring out code anymore. I just want stuff to work. But that's not how it goes when I'm using an old wordpress theme and outdated plugins! I should look in to that at SOME point.
Speaking of frivolous blog stuff, I had a lot of draft blog posts – over one hundred and fifty, and recently deleted ninety-seven of them. So many of them were about healthy eating and weight loss. Gawd. Some were almost 10 years old! Delete. Delete. Delete!
By
12 Responses to "Random Thoughts Thursday 170"