Are you a note taker?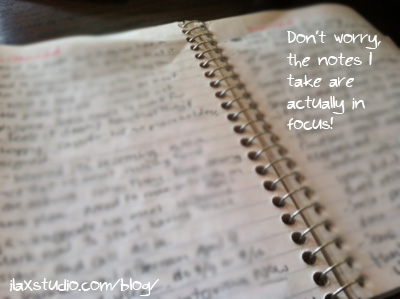 I love taking notes. Definitely at work, but even in my personal life, at times! Taking notes keeps me focused on what is going on (and sometimes keeps me awake!), and gives me something to reference later, if I forget a detail.
I am meticulous about storing my work notes. I take them by hand, then scan them and organize them by topic and date. I LOVE FILING!!! Hmm, that makes me think of another question: do you have much paper storage at your work/home, or do you try to store most things on the computer?
My notes are about the only paper I use on a regular basis.  Sometimes I print out something to review, or, bring to a meeting, but even then, I see if I can bring my computer to the meeting instead. Bye bye, paper clutter!
Totally unrelated, but tomorrow is my dad's first race of the year – the Fools 5K! Well, his first race if it doesn't get canceled due to potential 50 mph winds. Go get it you fool, Dad!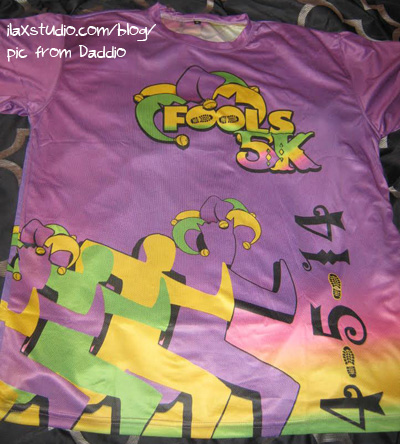 By