Lots of thoughts this week that are materializing in to nada… lucky for you guys, that means you get some short bullet points!
I had the most bizarro foggy (cloudy?) run in Chicago today! I left my office expecting to see a Chicago skyline like the picture on the left below… instead I saw the view on the right.

Which summer blockbusters have you seen? Mica and I were talking about this last night and I was trying to remember… I've seen Elysium, Man of Steel, Star Trek: Into Darkness, Pacific Rim, World War Z, Iron Man 3, Pain & Gain (that should probably not be on the list). Did I miss any, Steven? Just kidding. You don't read my blog.
Ha ha. Speaking of Pain & Gain, I saw it the night before I did my first ever one-on-one personal training session, and in the movie, they were talking about supersets and other personal trainer jargon that cracked me up (and got me pumped up for the session).
When I saw my snister last week I tried on my bridesmaids dress! Yay! It fits! I like it! It covers up my wacky back tan! AND! It was super affordable (she bought them)! Only downside… I want to wear it NOW and she said no. Ha ha!
The highlight of my afternoon has been a "Minion" blimp flying around downtown… of course, I can't get a decent picture of it on my phone!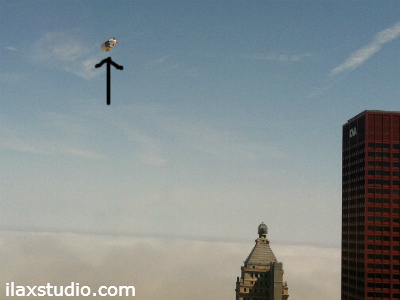 Other Random Thoughts Thursday Posts: 46, 45, 44, 43, 42, 41, 40, 39, 38, XXXVII, XXXVI, XXXV, XXXIV, XXXIII, XXXII, XXXI, XXX, XXIX, XVIII, XXVII, XXVI, XXV, XXIV, XXIII, XXII, XXI, XX, XIX, XVIII, XVII, XVI, XV, XIV, XIII, XII, XI, X, IX, VIII, VII, VI, V, IV, III, II, I.
By
22 Responses to "Random Thoughts Thursday 47"